A new chapter for Book Week Scotland 2020
Scotland's biggest celebration of reading and writing returns this week, with Future as its theme.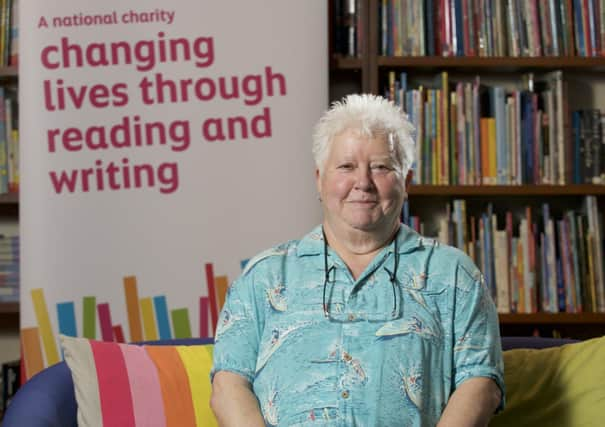 Organised by the Scottish Book Trust, Book Week Scotland usually sees events staged across the country,
However, the ninth staging of the event from Monday, November 16, to Sunday, November 22, will be in digital form.
The Trust, a national charity which changes lives through reading and writing, has worked closely with partners to ensure the celebration will go ahead, despite the pandemic.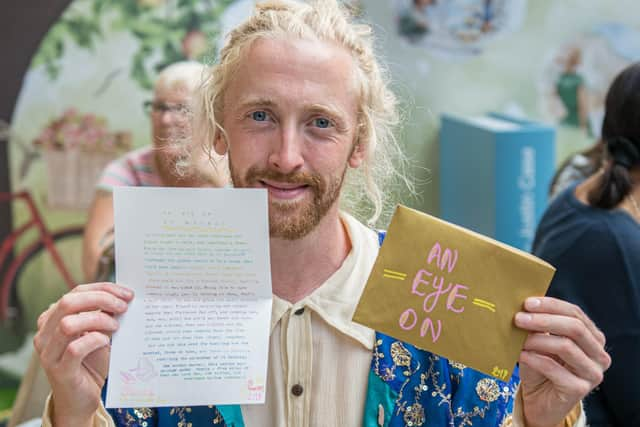 Although there will be no face-to-face events, there is a stellar line-up including award-winning authorDenise Mina, actress and comedian Ruby Wax, bestselling crime writer Louise Welsha and FirstMinister Nicola Sturgeon.
Kicking off the programme, writer Luke Winter presented Dial a Story, a live writing service in Edinburgh on Monday.
Stationed at the Scottish Book Trust phonebox, Luke wrote personalised stories on his typewriter, which are now being mailed to the participants.
There will also be the opportunity for the public to take part in an online treasure hunt via Scottish Book Trust's social media for the chance to win a special Zoom appointment with Luke. During the session, he will write a unique story for the winner: a perfect Christmas present for a loved one or friend.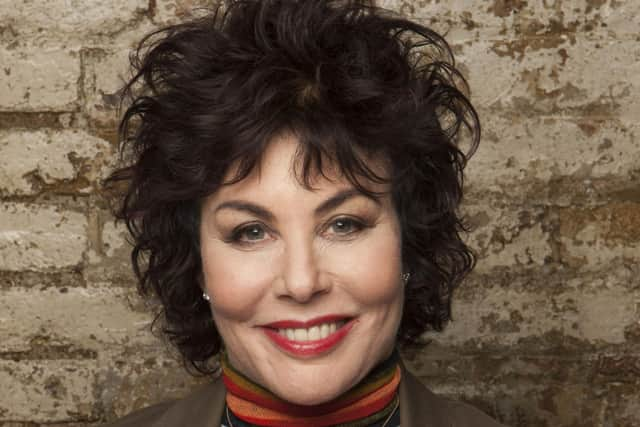 An avid reader herself, First Minister Nicola Sturgeon will join #BookShelfChat: sharing favourites from her own bookcase.
The public are also being encouraged to join in today (November 17), by sharing photographs of their own bookshelves using #BookShelfChat.
Marc Lambert, CEO of the Scottish Book Trust, said: "Due to Covid-19 restrictions, Book Week Scotland will look different this year.
"However, we're still excited to present a diverse and engaging programme for our digital festival, with some of the biggest names in the Scottish literary scene and beyond.
"Whether it is joining our Digital Festival, reading the Future book or voting for the novel that sums up 2020, we hope everyone is able to take part this year in some form.
"Thanks also to our partners for working hard to make Book Week Scotland possible despite the difficulties."
Libraries and community groups across Scotland are taking part, with digital events in Aberdeen, Edinburgh, Falkirk, Glasgow, Renfrewshire and West Dunbartonshire.
And 50,000 free copies of the Future book, which includes real life stories from people around the country, will be available from libraries and other community venues during the week-long celebration.
A selection of 30 stories are featured in the book, which also includes work from author Abir Mukherjee of A Rising Man andpoets Romalyn Ante of Antiemetic for Homesickness and DeanAtta of Black Flamingo.
Viccy Adams, literature officer at Creative Scotland, hopes people will enjoy this year's offering.
She said: "Book Week Scotland connects people and communities across the country with the joys of reading for pleasure every year and sparks the imagination of the nation.
"In these difficult and uncertain times, this programme will help people access the solace and support that books bring into our lives and homes."
Pamela Tulloch, chief executive of The Scottish Library and Information Council (SLIC), is also supporting the event.
She said: "The power of literature has never been more important than it has been this year.
"While library buildings may have closed during lockdown, readers still managed to turn to books as a welcome escape from the pressures of the pandemic and we witnessed an unprecedented spike in downloads of our digital reading resources.
"As such, I'm sure there will be a big appetite for the digital festival.
"Libraries across Scotland are enthusiastically planning online content.
"There are some terrific names on the programme and it will provide the perfect opportunity for people of all ages and interests to engage, learn and be inspired by the joy of reading."
We'll see you again in 10 years!
Scottish Book Trust's patron and award-winning author Val McDermid has joined young people in Scotland to contribute to a time capsule for Book Week Scotland.
See You in 10 Years is a partnership between the charity and the National Library of Scotland, which will store the time capsule.
Fitting the Future theme, Val's work reflects the time of "fear and chaos" in 2020.
The first piece of the author's work has been published in the Future book, a free publication – 50,000 copies of which have been distributed to libraries, community groups and schools across the country.
The second part of her piece will be locked in the time capsule and revealed in 2030.
Six young writers will also be included in the time capsule, selected by a panel including Scottish Book Trust staff. They will have the opportunity to showcase their work to families and friends alongside Val during a private celebration.
Val said: "Digital media offers platforms where young writers can showcase their work. But it is fast-moving and often temporary.
"It's vital that we find more long-lasting ways to capture writing that addresses the future as well as the here and now and See You In Ten Years does just that."
On Friday, November 20, a film documenting the creation of the time capsule, designed by Glasgow artist Ali Forbes, will premiere on YouTube.
Marc Lambert, CEO of Scottish Book Trust, said: "2020 has been an uncertain year, and there's no better way to document it than with a time capsule. We're grateful to our patron Val McDermid for including a piece of work for See You in 10 Years, and to National Library of Scotland for safeguarding the capsule."