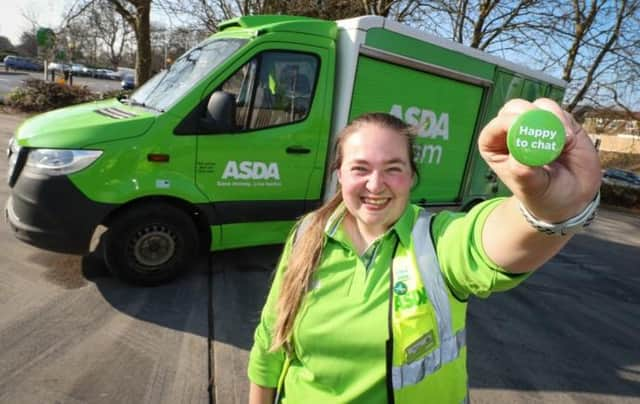 It lets customers know they're happy to have a quick chat with them whilst their shopping is being delivered.
The initiative first launched as a trial in November in conjunction with the Royal Voluntary Service after it was recognised that the drivers formed a lifeline for some people throughout the pandemic. Almost a quarter (23 per cent) of customers admitted they only interacted with people once a week – many of whom were delivery drivers.
The supermarket is now making the badges a permanent option for all its 7500 delivery drivers.