Biggar celebrates Fairtrade Fortnight
The Biggar Fairtrade Town group is celebrating Fairtrade Fortnight with a display in the window of the Gillespie Centre.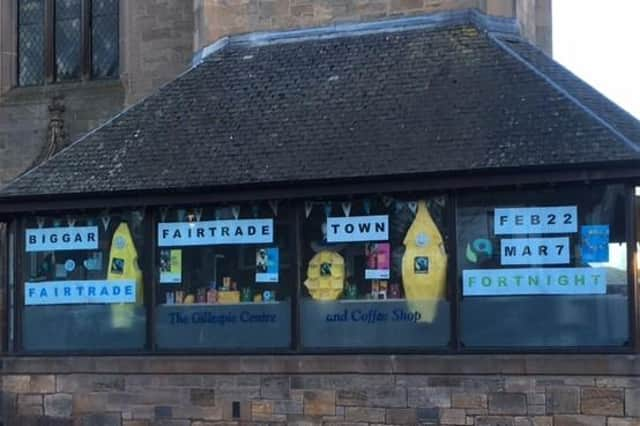 The theme this year is "Choose the world you want", with climate change having a detrimental impact on farming communities across the world.
Janet Moxley said: "The Biggar Fairtrade Town group is delighted to highlight the benefits Fairtrade can bring to people in the developing world.
"These countries are often in the frontline of climate change, and the premium paid on Fairtrade goods helps communities to adapt."There is more info on Fairtrade at www.biggarfairtradetown.org.