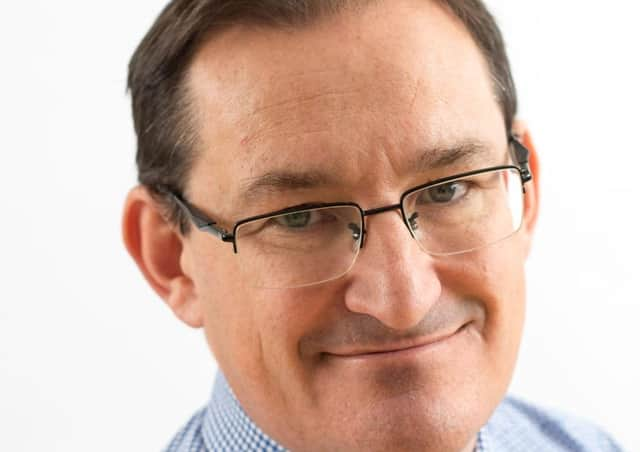 Michael McBrearty, chief executive of hub South West
Run in partnership with North and South Lanarkshire Councils, the Build Lanarkshire programme is conducted by hub south West, the public-private partnership of local authorities, NHS, blue light services and a clutch of leading construction industry Tier One building contractors.
A previous Build Lanarkshire programme which kicked-off in February of this year had to be abandoned as a result of the restrictions introduced by the onset of the Covid-19 pandemic since it involved participatory scheduled sessions at a series of venues throughout Lanarkshire, however some delegates have been carried over to the new programme which runs until December 2.
The programme, which comprises seven four-hour online sessions led by acknowledged experts in their fields, will cover a range of critical business issues including, team building and wellbeing; strategy, marketing and brand development; financial management; compliance and legalities; and tendering and procurement.
It will culminate in an online awards ceremony where each participating business will present itself in front of a jury comprising representatives of the two local authorities, Tier One contractors, and hub South West.
Participating businesses will each also have one-to-one meetings with Tier One decision-makers.
Participating companies for this current Build Lanarkshire cycle include Carluke-based Omni Interior Solutions, Larkhall's Clyde Windows, Lawncare Lanarkshire of Motherwell, John McQuillan Contracts at Eurocentral, and three East Kilbride-based businesses, Grossart Associates, EIS (Efficient Infrastructure Solutions) and Cairn Ecology.
Michael McBrearty, chief executive of hub South West, said: "With this our third Build Lanarkshire initiative we will be building upon the success that has already been delivered to the leaders of its participating companies in both broadening and deepening their grasp of the factors needed to win more new, bigger contracts from both Tier One contractors and the public sector."