Located adjacent to the popular Woodilee Village, the new development will incorporate a total of 228 homes, including 171 private homes with options ranging from one bedroom cottage flats, three bedroom terraced and semi-detached homes, and four and five-bedroom detached villas.
The remaining 57 plots will deliver much-needed affordable homes to the local community.
These homes will be developed in partnership with Hillhead Housing Association, a Kirkintilloch based community-run organisation.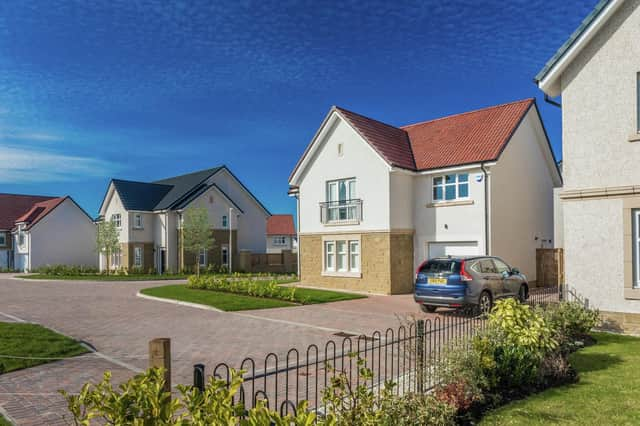 The Fauldhead development is estimated to start in January 2023 with construction projected to last five years.
This represents an investment of £50 million in East Dunbartonshire.
Abundant green space is a key design feature of the Fauldhead site, with the aim of benefitting both residents and local biodiversity.
On the site, biodiversity specialists will create three new ponds and will sow hundreds of established and sapling trees, as well as over 4,000 sqm of hedgerow that complements the character of the surrounding area.
To further enhance the biodiversity on the site the extensive landscaping - which features a green corridor - will also be complemented with bat, bee and bird boxes to preserve local wildlife and encourage a healthy local ecosystem.
Connectivity to the surrounding local area will be enhanced with a network of footpaths, providing the missing link between the Woodilee Village South footpath.
Commenting on the project, Ian Conway, Strategic Projects Director, Cala Homes (West), said: "Cala Homes (West) is delighted to have concluded the purchase of land in Fauldhead.
"The development will provide a variety of homes to meet the needs local buyers, including downsizers, growing families and those looking for their forever home.
"I am also pleased to announce that Cala Homes (West) will deliver a net biodiversity gain at this site, creating a sustainable environment for our customers to live in this vibrant new community.
"Having completed the purchase of the site, there will be a focus on early enabling works and welfare set-up prior to construction commencing on homes, and a sales launch anticipated in Winter 2023."
For further information on the new site at Fauldhead and other Cala Homes (West) land and planning updates please visit https://www.cala.co.uk/land-planning/current-planning-applications/scotland-planning-applications/planning-applications-in-east-dunbartonshire/fauldhead-kirkintilloch/