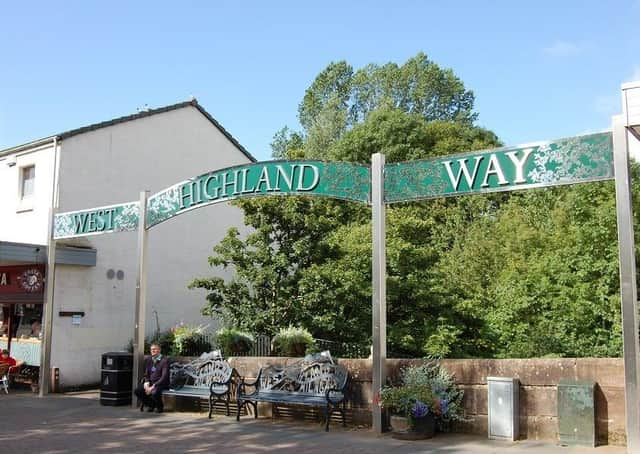 Highlighting the impact on Argyll, the Isles, Loch Lomond, Helensburgh and Dunbartonshire, VisitScotland Regional Director David Adams McGilp said: "This has undoubtedly been the toughest summer we have ever experienced. Covid-19 has had a devasting impact on the tourism & events industry.
"Businesses and operators are dealing with the economic fallout of shutting down one of our region's most important industries and employers, worth nearly half a billion pounds of revenue annually. They are also investing in safety and hygiene measures and adapting to a shift in consumer behaviour."
In July, VisitScotland launched a £3 million marketing campaign as restrictions on the tourism & events industry, which encouraged Scots to rediscover the joy of experiencing their own country. This was backed up by The Moment for Change – Get Tourism Ready support measures to make sure businesses and operators were ready to keep visitors and the local area safe, including the Good to Go scheme, to inspire confidence.
Mr McGilp added: "As a member of the Argyll & Bute Economic Resilience Forum, we have been working together to help guide the tourism and events industry through the strategic and operational changes in the immediate and longer-term future. VisitScotland staff have been supporting businesses across Argyll, the Isles, Loch Lomond, Helensburgh and Dunbartonshire to help them cope with these new challenges during an immensely stressful time.
"Argyll, the Isles, Loch Lomond, Helensburgh and Dunbartonshire has been benefiting from the changing consumer demand for open spaces and outdoor activity and experiences.
"We have to make sure all of our communities are part of this and that's why the Extra Mile marketing campaign is so important, so visitors can explore every inch of our fantastic tourism product and no community is left behind."
He continued: "We are already adjusting to new safety and hygiene measures and visitors are taking confidence from this and adhering to these changes. We are seeing a rise in new domestic tourists enjoying extended Scottish holidays, perhaps for the first time. This inevitably brings some challenges and VisitScotland are proactively working to reach inexperienced campers, who may not be familiar with the Scottish Outdoor Access Code or our messaging and channels."
To combat this, VisitScotland, along with partner organisations Cairngorms Chamber, Cairngorms National Park Authority, Keep Scotland Beautiful, Lochaber Chamber, National Park Authorities, Loch Lomond & The Trossachs National Park, NatureScot, Scottish Tourism Alliance and Wild Scotland have launched a working group to focus on collaborative activity facing the new challenges and opportunities of the boom in camping. Responsible outdoor tourism messages have been promoted across through commercial radio, social media channels and rallying support from influencers across Scotland.
There has also been some video content on BBC Social from outdoor adventurer Calum Maclean to get the serious message about responsible tourism over in a more informal and engaging way.
Mr McGilp continued: "This has been a very different summer season for us all, but our wide-open landscapes and coastline will continue to draw in visitors through autumn and winter if we can keep rising to the challenges we face."