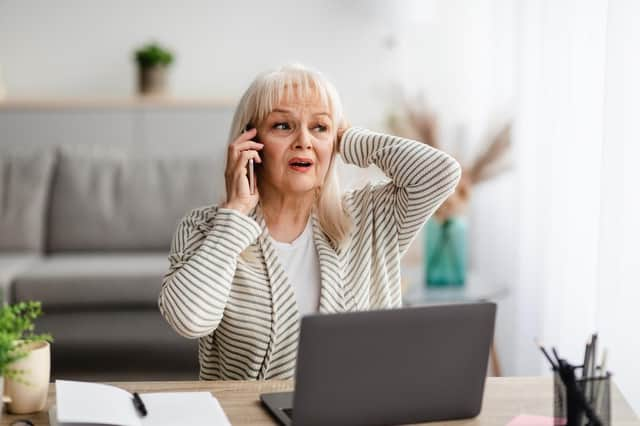 Ms Adamson chairs the Scottish Parliament's Cross Party Group on Accident Prevention and Safety Awareness. She has been a fervent advocate for community safety and raising awareness of Trading Standards so that constituents feel confident reporting fraudulent behaviour.
As more Scottish consumers struggle with price increases and rising energy bills, the campaign aimed to raise awareness of doorstep crime, the mis-selling of energy efficiency measures and other forms of financial harm to which consumers are susceptible.
Ms Adamson, MSP for Motherwell and Wishaw, said: "Trading Standards plays a crucial role in your local authority but many people are unaware of their services or when to report issues. Our Cross Party Group on Accident Prevention and Safety Awareness regularly campaigns on consumer safety – including scams.
"Rogue traders are shamefully exploiting the cost of living crisis and trying to scam people. During the summer months, it is common to see doorstep scams with fake offers to carry out home maintenance, gardening work or services such as gutter cleaning or pressure washing."Information on these scams and rogue traders is vital to undermining them. Trading standards officers in local authorities advise on and enforce laws that govern how people buy, sell, rent and hire goods and services
"If a business has broken the law or acted unfairly, or you have been sold faulty, fake, or dangerous goods you can report to Trading Standards.
"A scams awareness van is touring Scotland. The van will have local Police Scotland and Trading Standards representatives on hand to give advice to members of the public."
The van will be in the Motherwell and Wishaw constituency on the 24th May; keep an eye out for details.
She added: "Please look after friends, loves ones, and neighbours who may be vulnerable and report any suspicious activity or fraudulent behaviour to Trading Standards, Advice Direct Scotland or Police Scotland."
You can report fraudulent commercial behaviour to your local authority Trading Standards. You can report scams to Advice Direct Scotland on 0808 164 6000 or via their ScamWatch tool at https://scamwatch.consumeradvice.scotReport suspicious behaviour in your community to Police Scotland on 101 or 999 in an emergency.
You can read more about campaigns to tackle fraudulent activity here.