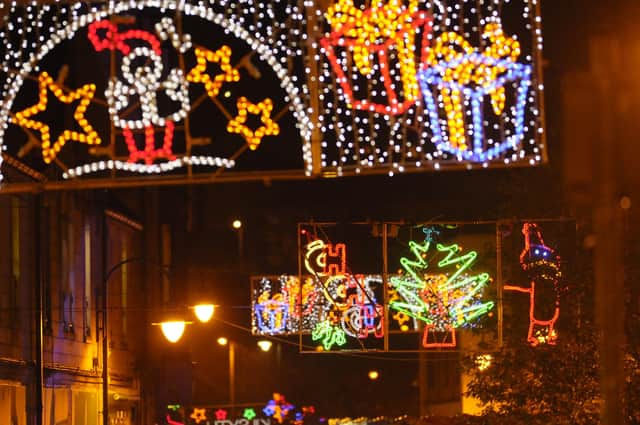 Key thoroughfares including Central Way and Kilsyth Main Street will be lit up by street lights alone after confirmation came through from North Lanarkshire Council that the festive versions could not re-appear this year on cost grounds, in any of its towns.
It has been stressed that the authority hopes to save £150,00 in the process.
The Cumbernauld News and Kilsyth Chronicle asked the council to provide a more detailed statement on this decision at a difficult juncture when many family-friendly autumn and winter events have been cancelled owing to Covid-19.
That statement was not forthcoming but we were emailed a budget document from earlier this year instead which stated that the move would "reduce energy, erection, maintenance and storage costs."
The document also stated that the council should "explore the provision being transferred to community organisations".
And that is just not good enough according to the chairman of Cumbernauld Community Forum Billy Lees, who said :"I think this is a disgrace. It's just taking away from the cheerfulness of the people at a time like this.
"I cannot understand this decision. It's not as if we are asking for brand new lights. They should be re-thinking this. It just does not justify the amount of money that is being saved from town to town."
Kilsyth Community Council was also asked for comment and it then emerged that moves are afoot to take action, in conjunction with provost Jean Jones who is of course a Kilsythian.
Its chairman Bill Craik said: "KCC is keen to see festive lights in Kilsyth this year. We have been in touch with NLC via the provost's office determine if this may be possible.
"I know that the council has been subject to severe cuts in the budgets again this year but the community of Kilsyth may be willing and able to help. It is important that the cost of providing festive lights is clearly identified before any decision can be made by KCC and we hope to have this costing for our meeting in November.
"Businesses have had a very poor trading year due to the Coronavirus lockdown. Also, the residents of Kilsyth, many of which will have been furloughed or worse lost their jobs as a result of Coronavirus, may not be in a position to contribute to providing and running festive lights.
"The community in general, I am sure, would like to see some brightness in the town in the middle of winter."