Cumbernauld club for veterans nets £50k windfall
Relieved veterans have been handed a new lease of life for the building they treasure but could ill afford to maintain as winter approached.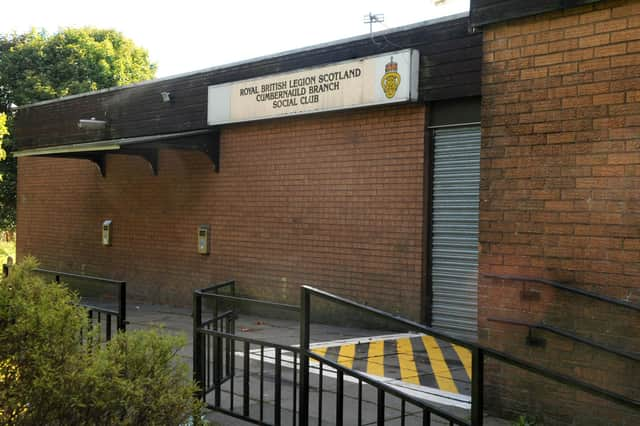 It has now been confirmed that the decades-old Cumbernauld branch of the Royal British Legion is a whopping £50,000 richer after a trust stepped in to fund a vital repair job
The SUEZ Communities Trust, which donates tax credits through recycling and landfill initiatives, handed over the cash to pay for repairs to the roof of the building which needed urgent remedial work.
Members feared that leaving this expensive repair job unfixed could cost them their club.
Yet thanks to the generous grant this is no longer an issue and the popular club is finally in a position to look to its future on the central South Muirhead Road site.
A delighted Legion secretary, Peter Cullen, stated: "The funding could not have come at a better time due to the adverse weather recently experienced and the uncertainty of the coming winter.
"The committee and members would like to extend their utmost thanks to the SUEZ Communities Trust for their funding, which has enabled the premises to remain open for many years to come and continue to be of service to the local community."
Marek Gordon, chairman of SUEZ Communities Trust added:"SUEZ Communities Trust provides funding awards through the Scottish Landfill Communities Fund.
"We were delighted to be able to offer funding to Royal British Legion Scotland Cumbernauld Branch."
For information on how other community groups can apply for funding visit www.suezcommunitiestrust.org.uk.