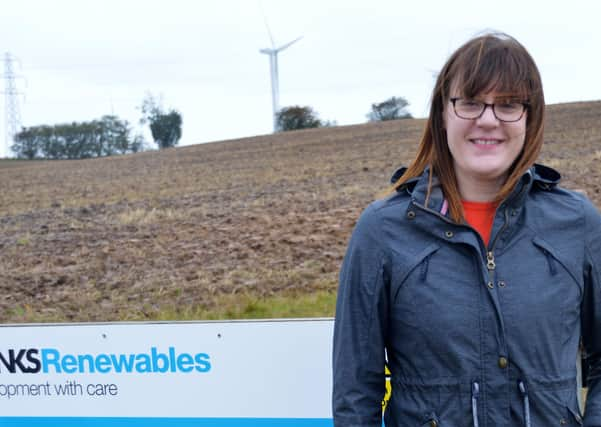 The caddisfly was recorded at Kype Muir Wind Farm by Banks Renewables during a post-construction report undertaken by ecologists working alongside Applied Ecology Ltd.
Banks Renewables organised sampling and investigations before, during, and post-construction of the 26-turbine wind farm, which enabled biologists to look closely at the biodiversity of an area at all stages of its development.
The report found that the watercourses on the site supported a number of invertebrate species, some of huge conservation interest and considered to be threatened or nationally scarce – including the caddisfly.
Rachel Allum, principal development planner at Banks Renewables, said: "When we set out to develop Kype Muir, we designed the site to minimise disturbance to natural habitats and species as much as possible.
"The return of a threatened species to the area is excellent and signifies the value of carefully considering our surrounding environments when planning and developing our sites.
"The final report, which was carried out post-construction, found that the watercourses on the Kype Muir site were of moderate to high conservation value – meaning they are an excellent environment for lots of different species to thrive in.
"The site has turned out really well. We thought it would be good and species-rich but it's even better than expected - with some exciting benefits we couldn't have foreseen."
"These reports are also valuable in that they provide an excellent opportunity for biologists to assess the site over the course of its development – it gives them a chance to survey sites they might not otherwise be able to."
The findings of the caddisfly (Holocentropus Picicornis) were recorded by Chris Cathrine, as confirmed by Ian Wallace, working alongside Applied Ecology Ltd.
As part of the development of Kype Muir Habitat Management Plan peat bog restoration and additional tree planting is being undertaken.