Glenrothes care home receives top marks from Care Inspectorate
A Glenrothes care home as received an exceptional report from the Care Inspectorate.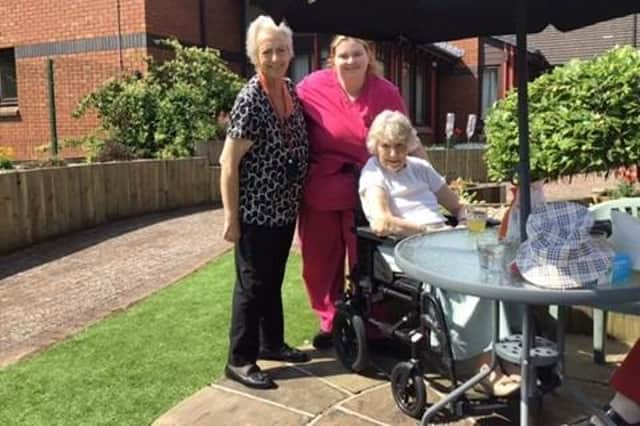 Finavon Court scored 'very good' in four categories during an unannounced inspection, the first since the Holmes Care Group took over its management.
The inspection report highlighted the exceptional quality of the staff at the home, with the team's "kindness and compassion" singled out as key factors contributing to the positive experiences of residents.
The home was commended for its person-centred approach, with detailed support plans tailored for the unique needs and preferences of each resident. The inspectors noted the "kind and relaxed" interactions between staff and residents which foster an environment of "dignity and respect".
Inspectors were impressed by the diverse range of engaging activities offered by the home, noting "staff were motivated and committed to providing people with good experiences". These activities were observed to enhance the residents' overall quality of life and promote a sense of belonging, as "regular bus trips to the local community were enjoyed".
Finally, the report highlighted strong leadership and management practices, with Finavon Court's management team leading by example and ensuring effective communication across all levels of the organisation. The report found "this approach supports positive outcomes for people's overall health and wellbeing". Staff had continuous access to specialist training and felt "valued and supported by the manager".
Dawn Hunter, manager at Finavon Court Care Home said: "We are incredibly proud of the outstanding results we have attained in the Care Inspectorate report.
"This achievement reflects the dedication and hard work of our entire team, who consistently go above and beyond to provide the highest standard of care for our residents. We are dedicated to helping them live happy and healthy lives and will always strive for improvement."