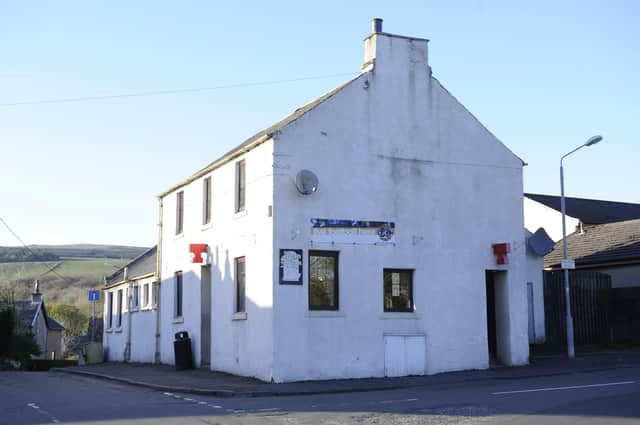 The watering hole'sfuture looked bleak in a village that has few amenities beyond a church and a village hall, but that will all change when the venue throws open its doors on Friday (August 21) thanks to a £1.2 million cash injection.
The pub which is approaching its 175th year was saved by the tenacity and determination of locals who worked together for a four-year period to save it not just as a watering hole but a community hub for families, with additional amenities like a cafe and a shop.
They have been heavily involved in being part of fundraising, buying shares and helping when they could using their own skills and expertise.
Their sterling efforts won funding from The Big Lottery, Scottish Land Fund, Kelvin Valley Leader and North Lanarkshire Council to name but a few.
It meant that The Swan became the first ever community-owned pub in Scotland - and its temporary closure in 2019 soon gave way to a major revamp. And not even Covid-19 can stop the re-launch as staff put the finishing touches to the impressive end product.
General manager Andy Morris said: "The Swan is a great asset to the village and I am proud to be leading this new initiative. We have a fantastic and passionate team who can't wait to open our doors".
His colleague Wendy Dunsmore said: "We couldn't have done this without the support and buy-in of the community. From where we were a few years ago with little or no amenities and the potential loss of all public transport leaving the village very isolated, we have developed into a thriving and enthusiastic community
"The Swan will become the centre point of the village We will continue to engage with villagers and work with their ideas to meet everyone's needs. However this new pub will, like all others in hospitality, meet the Coronavirus challenge.
"We will restricting our offering from the outset and can only offer a cafe/restaurant at the moment due to social distancing restrictions. There can be no drop-in customers - bookings have to be made.
"We are delighted to be bucking the trend when all everyone hears is pubs and restaurants closing but we will not be complacent - we will follow and review all Government guidance to ensure our customers can be safe."