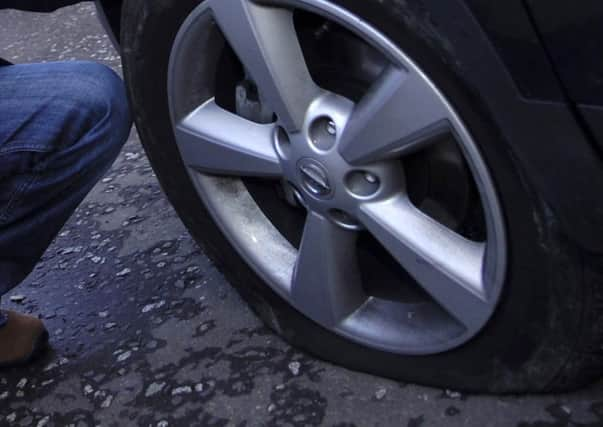 Stephanie Hardie discovered a huge nail embedded in one of her car's tyres on Friday as she was leaving for work on the front line.
She contacted Kirky Tyre Centre - who came to her aid immediately and got her back on the road free of charge.
Stephanie posted on a community Facebook page: "Just wanted to say a massive thank you to the guys at the kirky tyre centre!
"I'm part of the local district nursing team and obviously need my car for work.
"When I was leaving for work, I noticed there was a massive nail in my tyre and it was totally flat.
"The guys came out and repaired it free of charge!
"So kind and really appreciate it."
Stephanie added: "Would thoroughly recommend them."
In response, local people posted of their pride in the Kirkintilloch company based at Unit 1 Ledgate, for going above and beyond.
One posted: "When this lockdown is all over these are the people we have to remember! Not the big corporate companies but the smaller ones."