Let's band together over budget says Labour
Labour councillors in North Lanarkshire have called for political parties to work together in drafting the authority's next budget.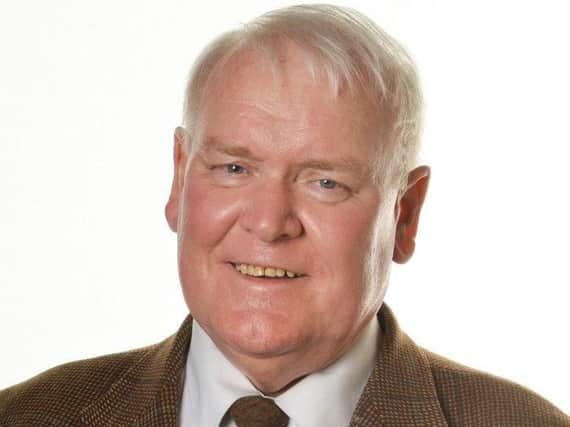 Following an announcement by finance minister Kate Forbes that would result in the council dealing with a covid funding gap and £57 million in additional cuts to be made over the next three years, council leader Jim Logue said: "The SNP budget hands down £57m of cuts to North Lanarkshire over the next three years and yet again we will be faced with having to cut services or jobs to balance the books.
"As ever, the final decision rests with SNP MSPs in North Lanarkshire. They have the opportunity to stand up to their Government and ask them to reverse these catastrophic cuts before this budget is passed in Parliament.
"This year – more than ever – we need a no cuts budget for North Lanarkshire as we look to recover from the Covid pandemic. It's time for SNP councillors, MSPs and MPs to work with us – as we have worked with their Government – to support our residents and services as best as we possibly can. We need a far better deal for North Lanarkshire when the Budget is voted on later this month."
SNP group leader Tom Johnston said: "The 29-strong SNP Opposition Group will produce its own budget for 2021-22 for North Lanarkshire Council. Our Group has been doing so for many years.
"The Council Labour Group rely on working with the Tory Group to get their Council budget through each year. Indeed, the Tory Leader was given a Convenership by the Labour Group.
"North Lanarkshire is the second most deprived local authority in Scotland and the SNP will not be sitting down with Labour's Tory chums.
"I am delighted with the £90 million being offered to Councils by the SNP Government to ensure a Council Tax freeze in 2021-22."
Conservative group leader Meghan Gallacher commented: "The Scottish Conservatives have repeatedly called for a fair funding deal for our local authorities to be enshrined into law. The budget proposed by the SNP's Finance Secretary falls far short. It is time for local SNP politicians to put their heads above the parapet, stand up for their communities and demand a better funding deal from Kate Forbes."