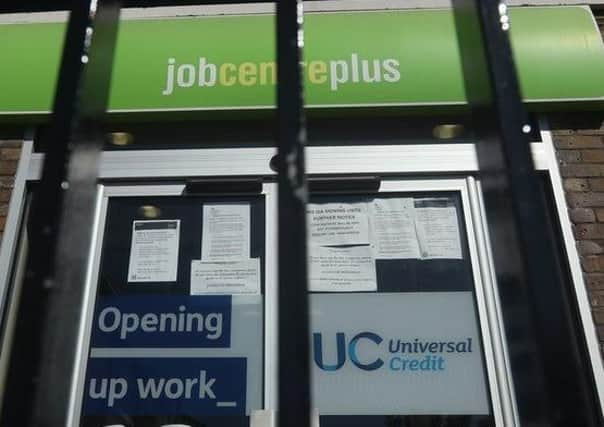 Anti-poverty charity the Joseph Rowntree Foundation warns many could be facing "grinding pressure and uncertainty" about how to make ends meet as government job support schemes wind down.
The new figures for East Dunbartonshire point to 4.5% of the working-age population out of work – up from 1.9% in March.
The figures include those aged 16 to 64 on Jobseeker's Allowance and some Universal Credit claimants, who are unemployed and seeking work or employed but with low earnings.
Across the UK, the claimant count more than doubled to 2.7 million in July compared to March.
The ONS has cautioned that changes to Universal Credit in response to the virus mean more people could get the benefits while still being employed, which could affect the figures.
Jonathan Athow, at the ONS, said: "The falls in employment are greatest among the youngest and oldest workers, along with those in lower-skilled jobs."
UK Chancellor Rishi Sunak said: "I've always been clear we can't protect every job, but through our Plan For Jobs we have a plan to protect, support and create jobs to ensure nobody is left without hope."