Milngavie will benefit from £1m BID boost
Businesses in Milngavie can receive support during the Covid-19 outbreak through a £1 million resilience fund.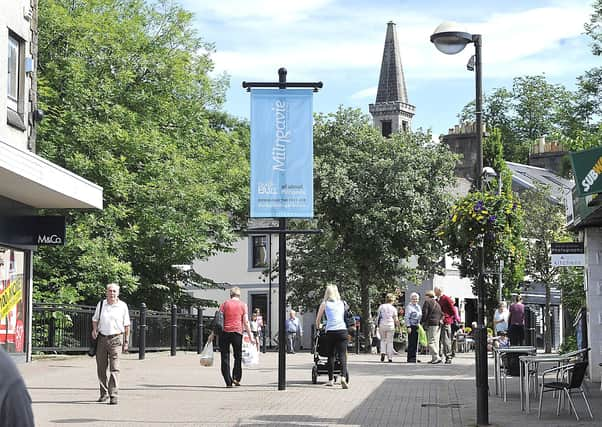 Communities Secretary Aileen Campbell has released the funds for Business Improvement Districts (BIDs) to ease pressures caused by the pandemic. BIDs allow local firms to pay a further levy on top of their business rates to fund projects to improve the local economy.
Milngavie Town Centre became a BID in 2014 and last year, local firms voted to renew this for a further five years.
The town is one of 37 active BIDs in Scotland, with more in the pipeline.
The package of measures will support businesses, including a suspension of business rates for some.
It has also been suggested that local authorities should not collect the BID levy during the current Covid-19 crisis, while the £1m fund will "allow many BIDs to play a vital role in supporting local businesses and town centres during these challenging times".
BIDs across Scotland will be able to apply for funding to support local businesses by helping them access the government support available and by co-ordinating a response at a local level to keep the local economy moving.
Phil Prentice, programme director of Scotland's Improvement Districts, said: "We warmly welcome the Scottish Government's acknowledgement of the important role BIDs play in our city and town centre economies. This funding will allow BIDs to play a crucial role in supporting local businesses to access the various mitigation packages that are available.
"Many businesses are coming up with creative ways to keep trading, and BIDs can support the scaling up of this innovation and creativity."
David Lonsdale, director of the Scottish Retail Consortium, said: "This funding announcement is positive and welcome, as BIDs will have a critical role to play in rejuvenating our high streets and town centres and attracting visitors back once the worst of the Covid-19 situation passes."