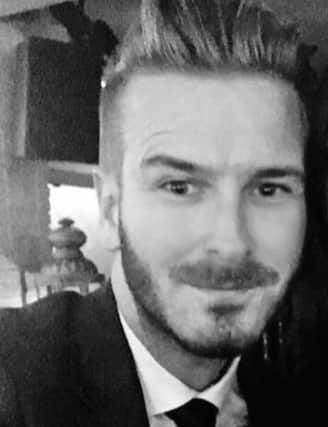 Nicholas Weir (37) who grew up in Crawford Street is both a qualified stockbroker and the commercial manager of Shamrock Rovers Football Club.
Now the former Our Lady's High School pupil has been appointed as the Ireland's first ever chairman of UNICEF Nextgen- which has raised millions of dollars since its launch in the United States in 2009 and is now being launched in the Emerald Isle.
Nicholas who is a graduate of universities including Strathclyde and University College Dublin explained: "I'm an approved product advisor working in International Primary Markets department. I travel to large institutional asset managers from across Europe to speak to them about the benefits of listing and trading their investment funds on one of the world's oldest stock exchanges here in Dublin.
"Over the past two years I've volunteered as a member of the business advisory board at UNICEF.
"The board comprised some of Ireland's top business leaders and entrepreneurs across multiple disciplines and industries to advise UNICEF on securing long-term, strategic partnerships and alliances. The appointment was an incredible privilege and I accepted without any hesitation.
"We have big plans for the year ahead and over the last few months, we've worked hard to assemble one of the strongest boards in Ireland which now consists of senior representation from Irish domiciled organisations such as Aer Lingus, Accenture, leading law firms and stockbroking agencies, Facebook, Instagram, Twitter, Google, Shamrock Rovers FC and GAA.
"We can't wait to raise as much money as possible for projects which will span UNICEF's focus areas -from nutrition to education advocacy to child protection to maternal and neonatal health."
Nicholas who is unmarried has lived in Dublin for eight years but reads the Motherwell Times weekly and said he "thoroughly enjoys" keeping up with developments back home.
And he was not short of a reply when we asked him what he missed most about his hometown.
"Family and friends. I also miss going to the Railway Tavern for a pint and bumping into familiar faces before walking down the road with a quick pit-stop for a poke of chips in Marcantonios along the way."
Something else that Nicholas also fondly associates with his Motherwell upbringing is the life-long passion for football which in turn has fuelled his interest in Shamrock Rovers. Some of our readers may remember him from various teams he played in as a youngster.
He said: "I was lucky to play for some really good boys clubs in some brilliant communities in Motherwell when I was growing up such as Jerviston and Netherdale Boys Clubs.
"I was also fortunate enough to win the Scottish Cup at Hampden Stadium with my schoolmates at Our Lady's High in 2000 which was a great night for everyone involved with the school. I then moved to America with my family and played some football over in the states which was a great experience. "