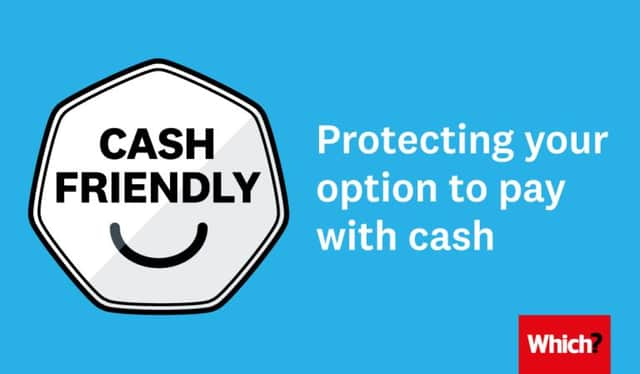 Thousands of retailers and other businesses had already signed up and Which? 'Cash-Friendly' stickers will soon be appearing on shop doors signalling notes and coins will be accepted.
Mr Mundell, who led a debate at Westminster on preserving cash infrastructure, believes Which?'s intervention will boost efforts to prevent the premature disappearance of cash.
He said: "I know from my largely rural constituency just how important convenient cash access remains, particularly for those who are vulnerable for a variety of reasons and have difficulties making digital payments.
"Sadly the Covid crisis appears to have accelerated the closure of bank branches, removal of cash dispensers and a reduction in the number of businesses accepting notes and coins.
"This causes real hardship and adds expense because of the distance some of my constituents have to travel to reach a dispenser. In some cases they then also face transaction charges to access their own money."
Mr Mundell added he is eager for the Government to move forward quickly with planned legislation to provide long-term protection for cash.
Which? chief executive Anabel Hoult said: "Our cash-friendly pledge will reassure consumers who rely on cash that they won't be left behind as we make the transition to digital payments."