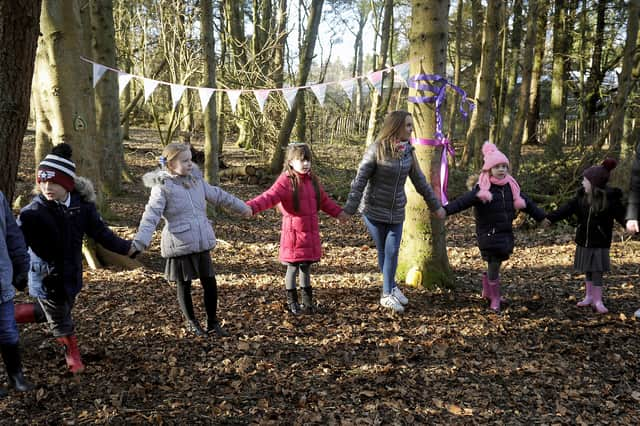 And that is something that not even closure of the park's visitor centre earlier in the year could not stop.
Co-ordinator Jennifer Milne explained: "Realistically this was a big blow as this meant no access to toilets and other amenities for our visitors and volunteers.
"We brainstormed many solutions including a toilet block or building our own club house.
"However these plans all required large cash injections and lots of time, while leaving the visitor centre empty.
"We started Palacerigg Community Trust in order to run a community-based service from Palacerigg and as we explored all the things that could be done with the space we realised that this was the best possible option.
"So we have submitted a request under the Community Empowerment (Scotland) Act 2015, to manage the former visitor centre, blue storage barn, two longhouses and three fields nearby, under a lease basis.
"All the paperwork has been accepted by the council, we are hopeful of receiving their initial response soon."
More information on how to get involved with the project can be found on the Palacerigg Animal Park Facebook page.