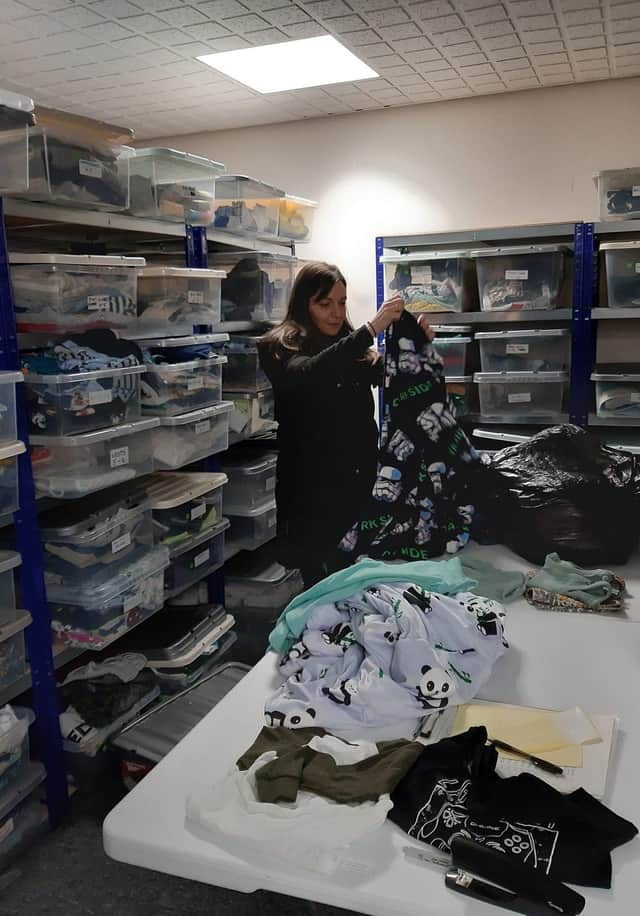 Cumbernauld & Kilsyth Care, based in Cumbernauld, has received a £500 funding boost to buy items that must be supplied new, including Moses baskets and cot mattresses for babies, pants, socks, shoes and a host of hygiene products for those of all ages.
The charity has been around since 2016, helping families in the local community by providing a School Uniform Bank and a Baby Bank.
Julie Hepburn, Chairperson at Cumbernauld & Kilsyth Care, is thankful for the donation.
She said: "We were delighted to receive an award of £500 from Miller Homes' Community Fund. This money will be used to buy much-needed essentials for children and young people across the four services operated by Cumbernauld & Kilsyth Care - our baby, clothing, hygiene and school uniform banks.
"We are constantly buying items like new packs of pants and socks, along with the basics like soap, shampoo and toothpaste to add to our referral packages. This funding from Miller Homes Community Fund will allow us to support even more children and young people in the community."
Ten projects across the West of Scotland received donations in total.
Louise Caldwell, Sales Director for Miller Homes Scotland West, said: "The Community Fund has been well received by projects across North Lanarkshire, and it's fantastic to be able to support Cumbernauld & Kilsyth Care on the important work they're doing. We understand many projects are operating in challenging circumstances, and we're glad to be able to help where we can, as we recognise the vital work they do to support those in the local community."
For more information on how to apply to the Community Fund, visit www.millerhomes.co.uk/communityfund
For more information on Cumbernauld & Kilsyth Care, about how to donate your preloved items, visit www.cumbernauldkilsythcare.org.uk