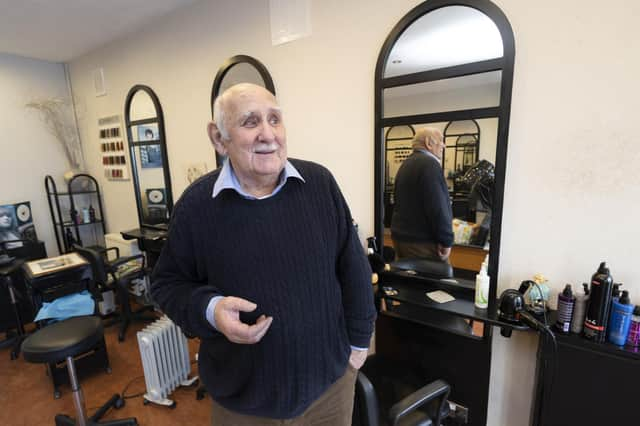 Derek Edward McCulloch originally hailed from Birmingham and trained their with top stylists and for a while he mixed with the best of the best in in London's Mayfair.
He moved before moving north with wife Julia and their two sons – first to Bearsden in 1963 then out to Strathblane in 1975.
Well-known , Derek has still managed to keep some secrets about himself: for example he's been a top Elvis impersonator! And he met The Beatles when they came to Birmingham in 1962.
In retirement he now has five grandsons to keep him busy!