The way to sell your car in Glasgow – Motorway – fast, easy, and free to use
Motorists in Glasgow can tick 'sell my car' off their to-do lists quicker than they may think, thanks to Motorway.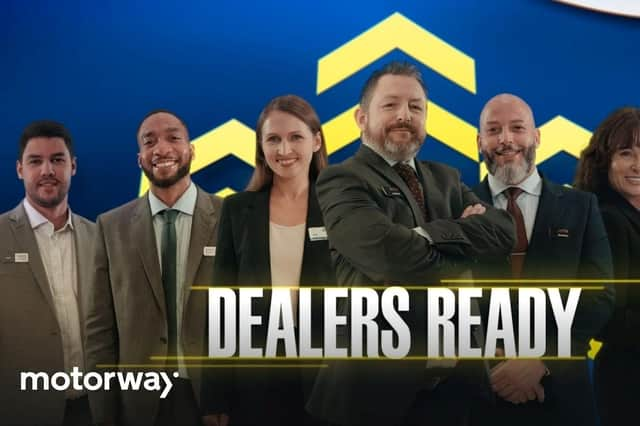 It offers a fast, easy, and free service allowing car sellers to find a buyer on their platform from over 5,000 verified dealers around the UK. No matter where your buyer is based, they'll collect your car for free.
Dealers in the Motorway network will compete to give you their best price for your vehicle, whether or not it's compliant with the Glasgow LEZ. As one of the UK's top 20 cities for EVs, and Scotland's city with the highest number of vehicle registrations, this is key to bear in mind.
Read on for everything you need to know about selling a car in Glasgow, Scotland's busiest motoring city.
When you sell your car on Motorway, dealers compete to give you their best price. And, thanks to their speedy car profiling process, you can have a sale agreed in as little as 24 hours.
To get started, just enter your reg and mileage on Motorway's website or in the app and you'll get an instant valuation for free. The valuation uses Motorway's unique smart tech, which analyses live sales data from its own platform for cars just like yours, to ensure the estimate you get is as accurate as possible, based on your car being in good condition.
If you like the price, you can continue to profile your car in Motorway's app, which is available on the App Store and Google Play Store. All you have to do is select answers to some quick questions about your car's spec and condition, and take a few photos with your phone's camera.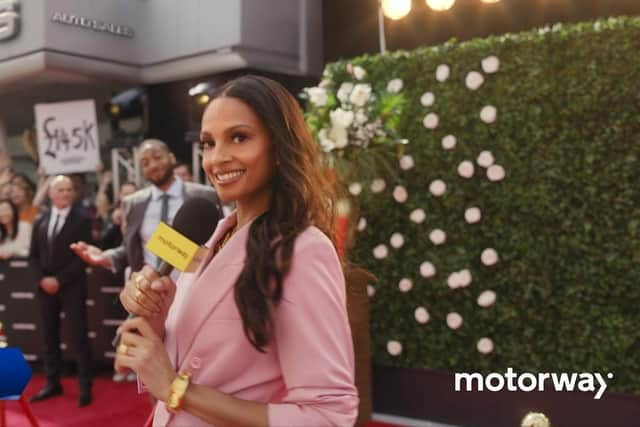 Your car will then be entered into their daily online sale. Dealers will be shown your vehicle, and have the opportunity to send in their best price. The winning offer gets sent to you at the end of the sale, and all you need to do to approve it is click the link in your email. Then it's just a matter of choosing a date and time for them to come and collect your car – for free. You'll get the money straight into your bank account, and if your car is financed, the dealer will clear the remaining balance before paying you the surplus.
Selling your car in Glasgow's Low Emission Zone (LEZ)
If you're a Glasgow resident or local with a non-compliant vehicle, you'll have to replace it in order to avoid hefty Low Emission Zone fines. From June 2023, Glasgow has started charging non-compliant drivers (not including residents who live within the LEZ) penalties, and they're a lot higher than daily charges in other Clean Air Zones around the UK, such as London's newsworthy ULEZ charge.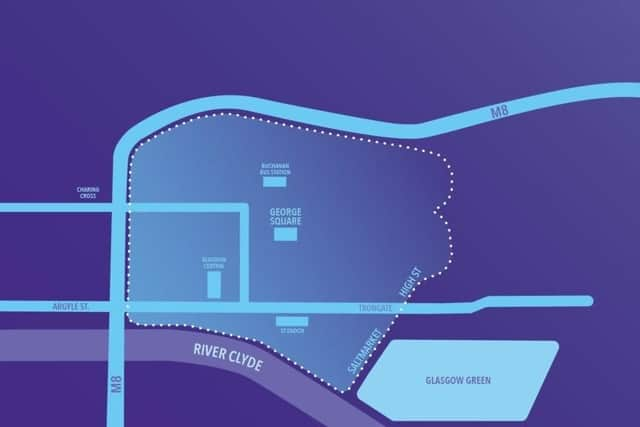 In June 2023, the first month of enforcement, close to 3,000 Penalty Charge Notices (PCNs) were sent out to non-compliant, non-resident vehicles entering Glasgow's LEZ. These were worth over £17,000, and only first-time penalties were issued to honour the phasing-in of the scheme.
The first penalty you get in a non-compliant car or van in Glasgow will cost you £60, but gets halved to £30 when paid within a fortnight. However, each time you go on to drive that vehicle within Glasgow's LEZ borders, the fine doubles, up to a cap of £480.
Glasgow LEZ fines, per vehicle registration
First Penalty – £60 (halved to £30 when paid within 14 days)
Fourth Penalty and Beyond – £480
When you sell your car on Motorway, dealers all over the UK have the opportunity to purchase it. That means, even if you live in or near a Clean Air Zone or Low Emission Zone, you can find a buyer who will compete with their best price for your vehicle. You're likely to get a much better price by selling your vehicle than by using a scrappage scheme, unless your car is significantly old or high in mileage.
Glasgow's top car sales on Motorway
Glaswegians have sold all sorts of cars on Motorway, from Abarths to Volvos.
But, the highest-selling models so far have been Volkswagen Golf, Range Rover, and Vauxhall Corsa. These are all in the UK's top 10 popular models, and are unlikely to dip in popularity with car dealers any time soon.
The bestselling car colours in Glasgow on Motorway have been black and white, with cream and maroon representing the lowest-selling non-custom colourways. Petrol engine cars have the highest-volume sales in Glasgow to date, although with the LEZ now in force, fuel-type trends are likely to emerge. Compliant petrol and diesel vehicles will keep strong values, and used hybrid and electric vehicles will do even better, as new EVs are so costly to purchase.
In fact, in 2022, Motorway named Glasgow as the UK's 19th best city for EV-readiness. This was based on an index of new and used EVs, charger availability per person, and clean air policies. With EV infrastructure changing all the time, Glasgow might become one of the UK's very best cities for driving an electric car.
If you're looking to sell your car or van in Glasgow, look no further than Motorway. Get started today with an instant, free valuation.