1st Cumbernauld Boys' Brigade hands over top award to Oliver
A member of 1st Cumbernauld Boys' Brigade has achieved the most senior award available in the organisation – The Queen's Badge.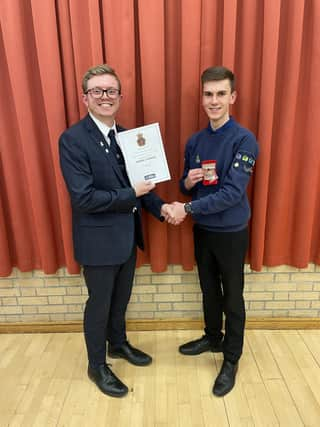 Oliver Stewart was successful in achieving the award, which remains the Queen's Badge for the time being, despite King Charles III having been crowned just a few short weeks ago.
The Lenzie Academy pupil is pictured with Company Captain, Jordan Watson, who commented, "We are all delighted to see Oliver achieve his Queen's Badge this year. He has been attending Boys' Brigade since the early years of primary School.
"So it's very special to see him now achieving the highest award the organisation has to offer."