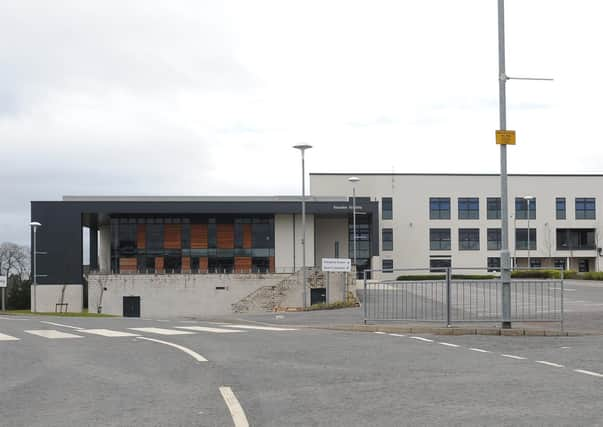 Martin, whose surname we have been asked to keep anonymous, was contacted by the school and asked to collect his children.
He said: "My youngest boy is in 2nd year and had a head cold. He did not have any Covid symptoms, just a simple head cold. I gave him Calpol and he was fine, so off to school he went. I then had a phone call to pick him up from the isolation room at the Academy.
"I understood Bearsden's concern but my oldest boy who is studying for his Highers had no symptoms.
"I also had to pick him up too. So they have both been isolated.
"We have just been to Glasgow Airport for a test. We are now are awaiting a result which will be negative.
"My boys have lost three months of their education robbed from them and now two more wasted days.
"Who made the teachers the doctors and why are our children not being educated?
"I'm really frustrated with Bearsden Academy."
Depute Chief Executive, Education, People & Business, Ann Davie, said: "Due to the need to protect all pupils and all staff within our schools, schools will ask parents to collect their children if they are displaying any symptoms of coronavirus. The current Public Health guidance states that if a household member is displaying symptoms they should be tested and everyone in their household should self-isolate.
"If the test result is positive the symptomatic person must self-isolate for at least 10 days from when the symptoms started and everyone else within the household should self-isolate for 14 days.
"If the test result is negative the household no longer needs to self-isolate.
"Whilst we understand this process can be frustrating for parents and pupils, we have to protect the health and safety of pupils and staff within our schools.
"Schools will provide those who are self-isolating with course work to enable them to continue their studies from home."
At the time of going to press Martin told us that all the family's tests had returned as negative.