Digital initiative to help tackle social isolation rolled out across East Renfrewshire
An initiative set up by the Scottish Government to help digitally connect residents most at risk of being isolated has been rolled out across East Renfrewshire.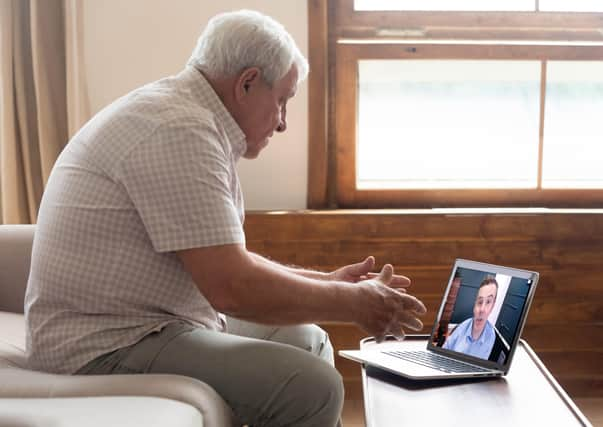 A total of 730 local people will be provided with Internet enabled devices, such as tablets and laptops, as well as ongoing digital support as part of the nationwide Connecting Scotland programme.
The programme offers an Internet connection, training and support, and a laptop or tablet to those who are not already online.
East Renfrewshire Council has been working in partnership with third-sector organisations across the authority to identify interested individuals, who are on low incomes, experience challenges getting online and are at a greater risk of isolation due to the pandemic.
The 140 residents identified by the council and partner organisations will have access to bespoke support to use their devices.
A separate phase of Connecting Scotland aimed at school pupils is also underway, with 590 Chromebooks and mobile internet being provided to families with limited or no digital access to enable them to engage in online learning.
Councillor Tony Buchanan, leader of East Renfrewshire Council, said: "The Connecting Scotland programme is a fantastic initiative which will be absolutely vital to many individuals across East Renfrewshire, who in the past may not have been able to access the Internet.
"Access to the Internet is essential in these difficult circumstances, it not only allows us to reach key support services but it also helps us keep connected with our friends and family members.
"Thank you to all of our partners for their assistance in facilitating and implementing this programme."
The initiative has already been praised by its first users after the council's Community Learning and Development team secured devices for a group of young people they work with.
The team has been able to help two young mums get online and participate in Bookbug and learning sessions.
For more information about Connecting Scotland in East Renfrewshire email strategic services officer Louise Bickerton - [email protected].