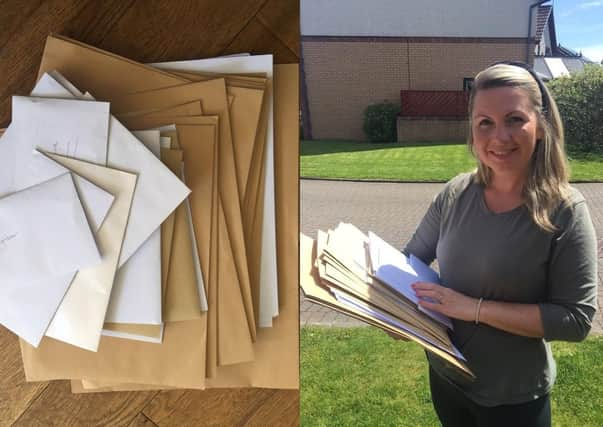 The 'One Community' project was set up by acting principal teacher Shauna Melvin with the aim of providing post, in the form of letters and drawings, to each resident in two care homes in East Renfrewshire.
The delivery of letters and drawings seeks to provide a form of companionship and a safe interaction and social experience during a time of isolation for vulnerable people across the authority.
All of the Isobel Mair School community worked extremely hard to ensure that every resident at Burnfield Care Home in Giffnock and its sister care home Westacres in Newton Mearns, received an envelope with 'Dear Neighbour' written on it and a letter or drawing inside.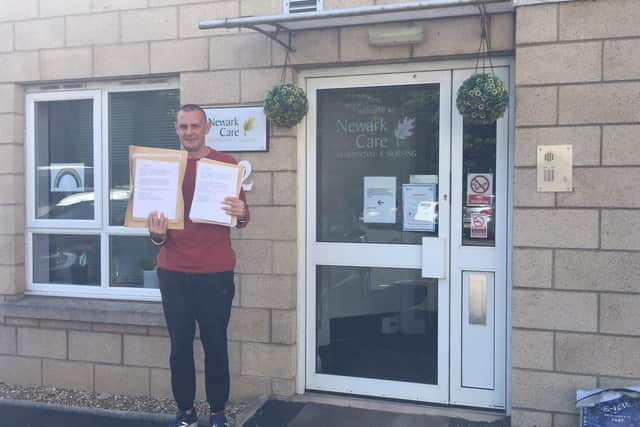 Sarah Clark, head teacher at Isobel Mair School said: "The Coronavirus pandemic is a difficult time for everyone, and especially more so for those who are self-isolating and are not able to meet with their families like they normally would.
"I am delighted that the wonderful letters and drawings sent by our pupils, staff and families were appreciated by the two local care homes in the area.
"It is without a doubt that this selfless task will have brightened and uplifted the days of all of their residents during this unsettled period."
Sandra Falconer, care manager at Burnfield Care Home, said: "Thank you so much for the lovely letters, our residents have greatly enjoyed reading and looking at them.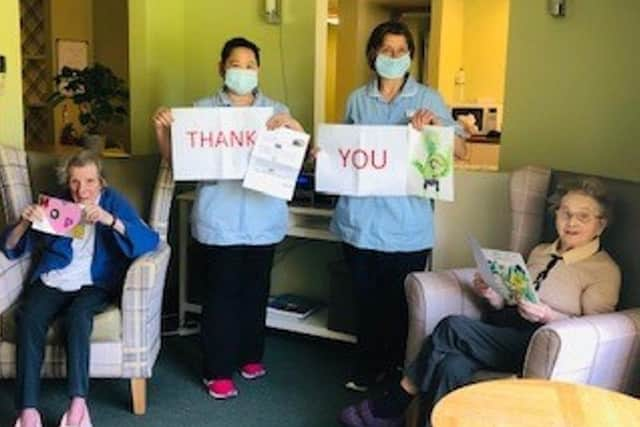 "Thank you so much for thinking of us at Burnfield Care Home at this very challenging time. Your letters have brought a great deal of joy to everyone."
The project is ongoing and will now extend to other local residents in care homes for as long as lockdown measures remain in place.