Former pupil's open letter to Lenzie Academy after "abhorrent" tweet amasses over 400 signatures
An ex- Lenzie Academy student has penned an open letter calling for action after the recent 'abhorrent' tweet against anti-racism movement Take the Knee from an official school Twitter account.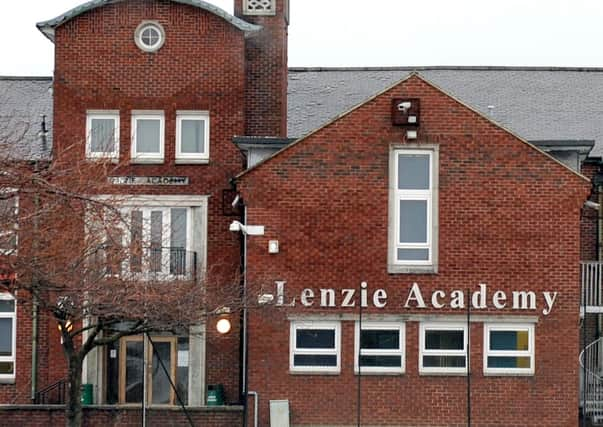 It has been gathering huge support from pupils, past and present. The letter, addressed to Head Teacher Brian Paterson, was published on public social media sites on Monday night and has now amassed 415 signatures.
It comes after an official Lenzie Academy account using the handle @LenziePhysics tweeted: "#TakeTheKnee? Aye you can f*** right off". The entire account has now been wiped from the social media site.
East Dunbartonshire Council confirmed they have launched an investigation and the local SNP MP Amy Callaghan says she has written to the council and the head teacher to highlight these concerns. Local Green MSP Ross Greer has also expressed concern.
Mr Greer tweeted: "Pupils and teachers extremely upset about this @EDCouncil. From the emails I'm receiving it's no isolated incident.
"We need a review of wider attitudes to race and the experience of young people of colour at @lenzieacad and other local schools #BlackLivesMatter"
Former student Laura Pollock, who left the school several years ago, wrote the open letter, which has also resulted in pupils complaining of not being supported at the school when subjected to racial abuse. Complaints included accents being mocked – which were ignored by teachers, one black student being asked if he lived in a hut as he was from Africa and another having her braids set on fire.
Laura said: "The silence from the school is just as bad as the tweet itself. No public statement or message for students.
"It's heartbreaking to think they are continuing the complacency they have shown in the classroom when it comes to calling out racism.
"We want to know what long-term action is going to be taken in the interest of students."
She added: "They can do so much better".
The letter suggests a panel be put in place, made up of past students and their experiences at the school to create a better environment for students to thrive and learn.
The Herald contacted East Dunbartonshire Council.
Depute Chief Executive, Education, People & Business, Ann Davie, said: "I completely understand the many concerns within the school community regarding the offensive, racist and abhorrent tweet that was posted on a Lenzie Academy Twitter page last week and I am also aware of other associated concerns that have been shared via various social media platforms.
"East Dunbartonshire Council will not tolerate any racist behaviour or attitudes within our schools or in any other aspect of Council activity, and as such, I have instructed full investigations, which are currently ongoing. The matter has also been referred to Police Scotland.
"I have written to parents/carers of pupils at Lenzie Academy and have taken steps to ensure that support is available for any parent/carer and/or pupil who has any concerns regarding this. This support will be provided by senior officers of the Council who are independent from the school."
Black US citizen George Floyd, 46, died after he had been arrested by police officers in Minneapolis on May 25.
A shocking video showed him pinned down on the ground begging for air, saying "please, I can't breathe" and "don't kill me".
As a result, protests erupted across dozens of major cities in the US and across globe, including Glasgow and Edinburgh.