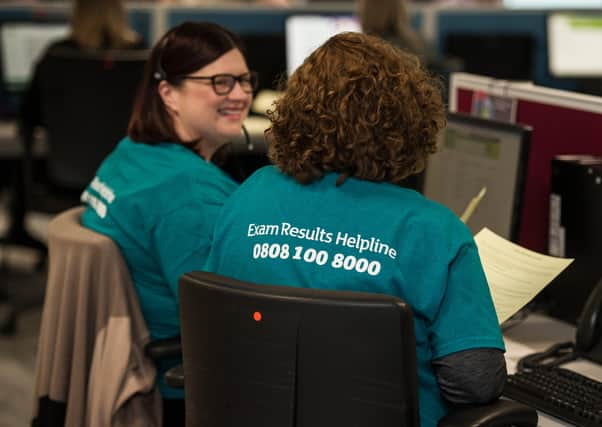 SQA's Candidate Advice Line can be reached on 0345 279 1000, and runs from 8am – 6pm on Tuesday 4 August, and from 8.30am – 5pm Wednesday 5, Thursday 6, and Friday 7 August. More information is available online at SQA 2020 Results Support
The Skills Development Scotland Results Helpline will be open on August 4 and 5 from 8am to 8pm, August 6 and 7 from 9am-5pm and August 10 to 12 from 9am-5pm. The number to call is 0808 100 8000.
To get in touch with the SDS Results Helpline via social media go to My World of Work on Facebook or Twitter
Results information and advice is also available on Scotland's careers website, My World of Work which has practical help and links to UCAS, SAAS, Young Scot and the SQA.