Olympian hands over Cumbernauld and Kilsyth charity £5k at critical time
An increasingly high profile charity which helps clothe schoolchildren  is £5000 richer this week after landing a place on the final of a national awards scheme.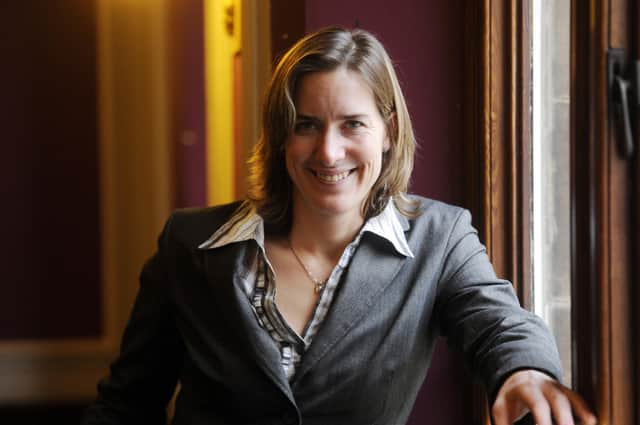 Cumbernauld and Kilsyth Care has been awarded the generous sum from the Persimmon Homes Building Futures campaign - in the education and arts section of the initiative.
The dynamic good cause which is based in Lennox House in Seafar was one of 96 organisation selected out of more than 2000 to reach the final.
The winners were announced during a virtual event presented by Dame Katherine Grainger after 400,000 votes were cast by the public.
And although Cumbernauld and Kilsyth Care didn't win they did receive the £5000 for reaching that final stage.
Chairwoman Julie Hepburn said: "The current pandemic has posed even more challenges for small charities like Cumbernauld & Kilsyth Care. We've had to cancel our fundraising events, but meet increasing demand. So it's absolutely fantastic to receive a boost like this The £5000 they have awarded us for our work is a real lifeline, which helps guarantee our future over the coming year.
"This money will be used to help fund core running costs, and buy lots of essentials for children across the area. Our baby bank service and school uniform Bank are experiencing growing demand, as more families find themselves struggling to get by in these difficult times. For a small charity like ours, £5000 goes a long way, so we are delighted."