Parent Club's Back to School Hub is one-stop shop for parents
The return to school this week for thousands of Scottish pupils will have been unlike any before.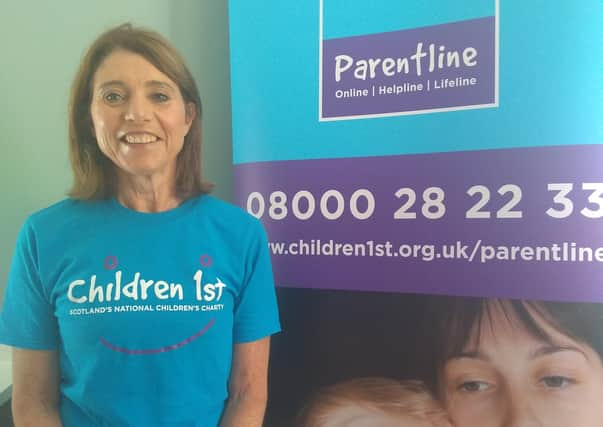 A mixture of excitment and trepidation is normal after the summer holidays.
However, with most pupils being off since the end of March due to coronavirus, and the pandemic still a very real threat, many parents will have felt anxious dropping their children at the gates.
For that reason, Parent Club has created a Back to School and Nursery digital hub for parents.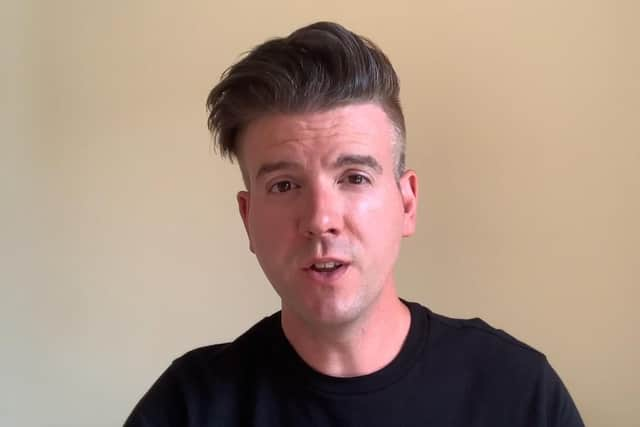 It includes a range of frequenty asked questions on the official guidance, as well as advice from teachers and experts.
Special videos featuring professionals have been filmed with national clinical director Jason Leitch, primary and nursery headteacher Kevin Brack, early years psychologist James McTaggart, Scottish Teacher of the Year 2018 Chris Smith and Dr Janet Goodall among contributors.
Their aim is to provide much-needed reassurance to parents on health and safety measures being put in place.
Jason Leitch, arguably the Scottish Government's best known spokesman on the pandemic, hopes it will help to reassure parents and pupils this week.
He said: "The scientific advice shows the progress we've made together which means the virus is now at very low levels and it is safe for schools and nurseries to reopen.
"Our guidance clearly sets out the approach that must be taken, including a number of risk-mitigation measures in all schools to provide a safe environment for staff and pupils.
"We know it's been a challenging few months for parents and sending children back to schools and nurseries will bring a mix of emotions. It's important to acknowledge how everyone is feeling.
"This back to school guidance will hopefully help to reassure parents and ensure they feel as prepared as possible."
Children 1st's Parentline is always busy ahead of the return to school.
However, helpline supervisor Ann Jarvis – who has also made a video for the hub – said the call volume has increased this year.
She is urging parents who have concerns to share them with helpline staff on 08000 282233.
Ann said: "It's been a long time since children have been at school and parents are anxious about preparing them for a return to class.
"Something we're also now hearing again is pupils for whom school has not been good, perhaps because they've been bullied.
"They've been calm during lockdown but the closer it is getting to their return, the more it has manifested again.
"That's always been an issue after the holidays for us but it will be even tougher for some pupils to go back to school after such a long time away from that situation.
"It can be hard to deal with for parents too, as they may have thought the problem had disappeared and it has bubbled up again."
According to Ann, the most important thing parents can do is listen to their child's concerns – and not steer the conversation to their own fears.
She explained: "Some parents will have had to shield during lockdown and have their own concerns.
"But we are different from our children and we need to listen to what their concerns are and put our own worries to the back of our minds.
"To do that, you need to be aware of your own anxieties – talking to Parentline might help parents clarify that.
"If parents are in a good place themselves they can help their child more."
After spending so much time with their children during lockdown, some parents are anxious about being separated from their children – particularly those who are going to school for the very first time.
Ann added: "Leaving your child at school for the first time is hard enough for so many parents but this year it's a milestone that is so much more anxiety-ridden as there's more uncertainty.
"Some children will be anxious too; we need to reassure them that it's safe to play with their friends again.
"Others will be really excited because what they missed most during lockdown is their friends – and that's okay too.
"There's a lot of positives about going back to school and helping kids see that is a good reminder for us too!"
Parentline is also open 9am to 9pm Monday to Friday and 9am to noon on Saturday and Sunday on 08000 282233.
Staff will be there to support children
Parent Club is a digital information resource, support hub and online community offering practical advice and support for parents and carers across Scotland.
It also offers up-to-date guidance from the Scottish Government on your child's health and education.
The website is full of hints and tips from parents and carers who've been there before.
It also has advice to help you look after your own well-being and to point you in the direction of the support available.
There are hundreds of articles across dozens of topics, from getting vaccinations to getting your child to eat their tea.
Most articles are sorted by age, so no matter how old your children are, you'll find information relevant to them.
The Parent Club Back to School video series is online now, offering guidance for parents across Scotland.
Kevin Brack (pictured right), headteacher at Oxgangs Primary School in Edinburgh, said: "Your school will talk to your child about their new rules but it's important to remind your child that there will be changes. There's going to be lots of new routines.
"All staff in schools are there to support your child and to make them feel happy and safe, so encourage them to listen carefully to the new arrangements and ask questions too."