Respect will still be paid in Remembrance Sunday like no other
The Royal British Legion has advised those who would normally head off to cenotaphs on Remembrance Sunday that a silent 11am tribute is the safest way forward this year.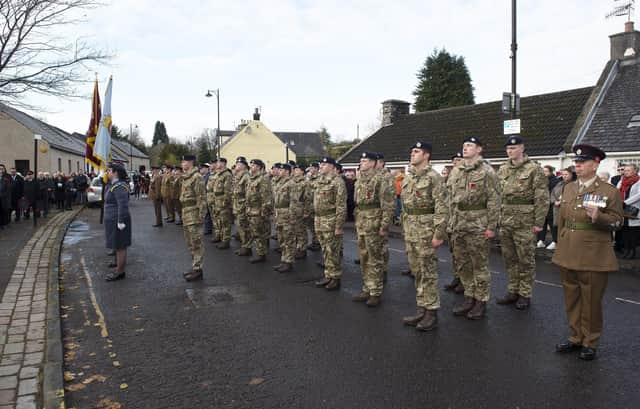 Intended for either the home or the doorstep, this gesture of respect is being billed as the best means to commemorate the fallen during lockdown as ceremonies are scaled down.
However, details have been supplied of how the Kilsyth event will be livestreamed to attract a wider audience.
Bill Aitken of Kilsyth and District Churches said: "The Facebook page which will host the livestream is https://www.facebook.com/kilsythanderson/
For the YouTube page the easiest way to navigate to it is via the link www.kilsythanderson.online.
We will actively 'share' the page with other local Facebook pages so that it has the highest number of people viewing. 
"My plan is to have the livestream running from about 10.30am to allow people time to find it."
Meanwhile a different method of donating to the poppy appeal has been found by Cumbernauld Rotary Club.
Spokesperson Karen Morrison said:"Along with thousands of other volunteers across Scotland, Rotary Cumbernauld cannot do our usual poppy collection because of the coronavirus pandemic, so we are asking the public to donate via our two wishing wells in the town centre.
"Anyone not carrying cash can easily donate direct to the Poppy Scotland website via the QR code displayed on the posters on the wishing wells."