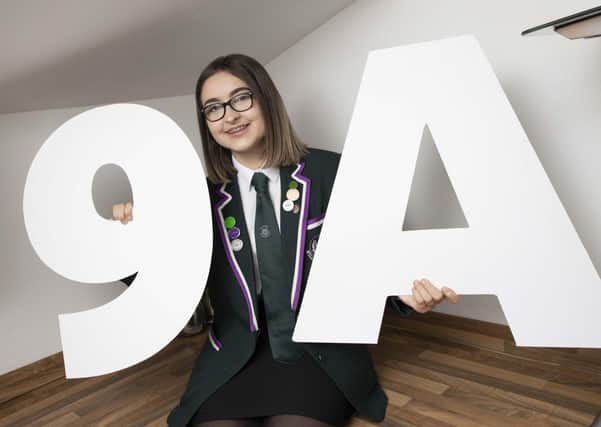 The 15-year-old from Neilston was delighted when the text message came in and confirmed she had been recognised with top grades across all the subjects she'd studied (English, Maths, French, History, Biology, PE, Practical Cookery, Drama and Chemistry).
Despite it being an unprecedented year, Elise has kept busy throughout lockdown by volunteering at a local charity to prepare food parcels for vulnerable families.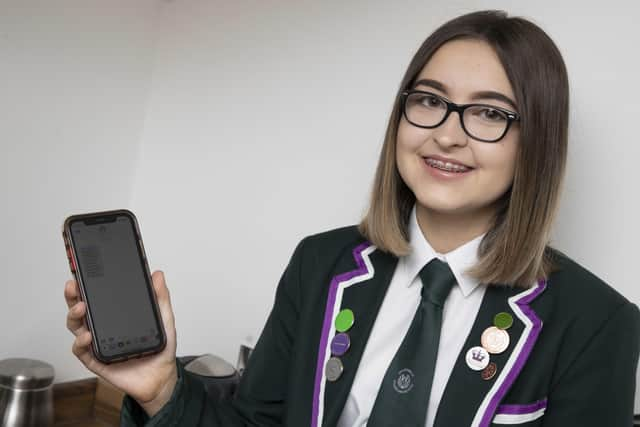 Elise said: "When the exams were first cancelled I was quite scared about what was going to happen, and because this was meant to be my first year of exams I was a bit unsure about what it would mean.
"It's been a strange experience and not what I was expecting obviously, but because I knew the results were going to be based on work from throughout the year I knew I had been trying hard and so hoped I'd get the results I wanted.
"So I'm absolutely delighted! I'm already hoping to go into a career in law, or any job where I can help people and make a real difference.
"I volunteer a lot because it's really important to me that people are treated equally and have the same rights."
Throughout lockdown Elise was part of a team volunteering with charity IncludeMe2 – which is based in Barrhead and provides support for people with an additional support need, learning, physical disability, or mental health condition, suffering isolation or loneliness whatever their age.
She was involved in preparing, packing and delivering food parcels as part of the charity's community meals programme, which continues to provide food to those hit hardest by the coronavirus pandemic.