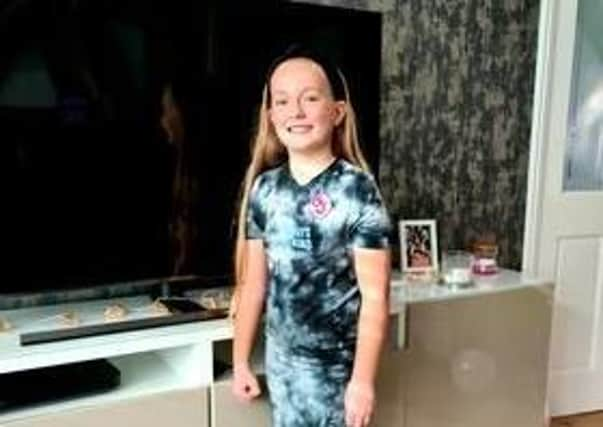 Eve Hendry (9) will have her lovely locks cut off on Saturday, October 31, in an effort to help young cancer patients.
The St Matthews Primary pupil's stunning waist-length hair will be donated to the Little Princess Trust, a charity which makes wigs for young cancer patients.
As well as donating her hair, Eve has also collected the impressive sum of £930 for Alzheimer Scotland - totally smashing her initial £200 target.
The money has been raised in memory of her dad Paul's step-grandfather who passed away two years ago.
You can donate at https://www.justgiving.com/fundraising/evehendry?utm_source=facebook&utm_medium=fundraising&utm_content=evehendry&utm_campaign=pfp-share&utm_term=a0e4d93687dc4aa5b2030b61d33ad8ad
Alzheimer Scotland marked its 40th anniversary in September.
For the past four decades, the charity has been helping to make sure nobody faces dementia alone.
Its Chief Executive Henry Simmons, said: "It is remarkable to reflect on the last 
40 years of Alzheimer 
Scotland. We have demonstrated some wonderful innovations over the years, and at the heart of them lie our staff and our volunteers.
"Alzheimer Scotland can only support people with 
dementia and their families because of the incredible donations we 
receive."