Cataract treatment: This brand new clinic in Scotland offers first class treatment for eye problems
These eye consultants are ranked top in Scotland as the busiest cataract surgeons in the country – and they could change your life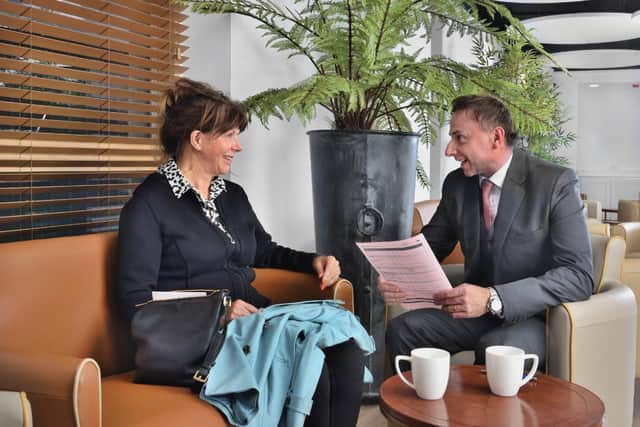 Dr Jonathan Ross and Dr Sanjay Mantry run a state-of-the-art purpose-built eye clinic in the heart of Edinburgh, easily reached from Glasgow, close to the M9 and M8 motorways near the airport.
The Private Healthcare Information Network – PHIN – analyses statistics on eye surgeons and has ranked the two consultants number one and number two in Scotland – so their patients know you're in safe hands.
"We have a strong relationship with community optometrists," said Vision Scotland, who see most of their patients referred from opticians and optometrists in Scotland.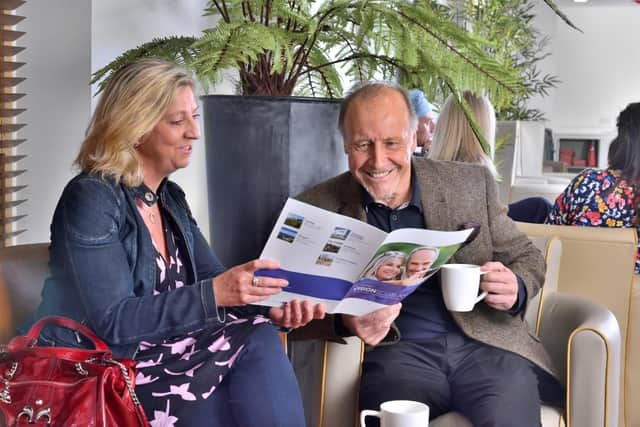 But their work extends beyond that as Vision Scotland offer their expertise to improve eyecare and knowledge across the country for free.
"We provide Scotland's largest education programme, virtual training, workshops, lectures and training for qualifications. Even if you are a private entity there are ways to give back to the community," they said.
Another way Vision Scotland give back is by offering free eye treatments to people who need it most, but who don't have the means to pay. Every year they fundraise – walking 48 miles of the West Highland Way. This covers the basic costs – consultants give their time free – of treatments to deserving cases nominated by opticians in the community. You can find out more about the fundraising here.
Treatments offered at the eye centre include cataract removal, replacement lenses and laser eye surgery.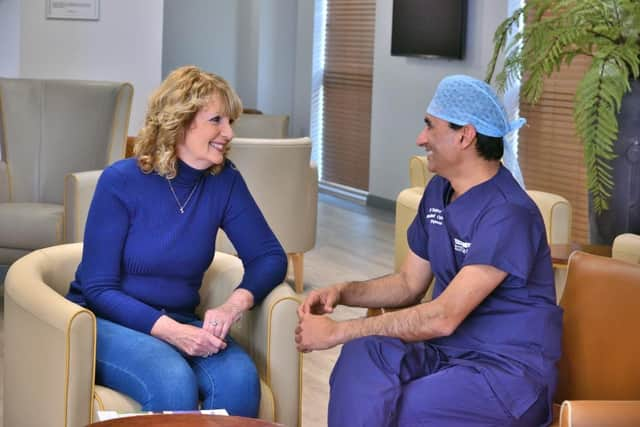 There have been times when people in their 80s, who have worn glasses for years, have treatment and can see better than they can ever remember – they may not even need glasses!
The eye treatment centre has a small and friendly team who do their best to put patients at ease, answer all questions and ensure everything is explained.
An initial consultation lasts about an hour and will include running the full diagnostic tests and checking that the treatment and procedure will be right for you. Then there is about a week or so when clients have time to digest what they have been told and think about the procedure before booking in for the treatment.
Simple, fast and effective
Mr Ross and Mr Mantry have so much expertise in their field they can carry out a cataract operation in about 15 to 20 minutes. And there's no need to worry about needles in the eye – a common anxiety – anaesthetic drops are used to numb the eye so you won't feel a thing.
In some cases the time from referral to treatment can be done in a couple of weeks, and drivers can be fully recovered and back on the road again 48-72 hours.
The clinic is at 6, Ratho Park, Station Road, Newbridge EH28 8QQ near the M8 and M9 beyond the airport. There is plenty of free parking and the purpose-built clinic is accessible, inviting and comfortable.