Consultation before final decision is made over McClymont House in Lanark
As formal consultation on the future of McClymont House in Lanark begins, health and care leaders have reaffirmed their "continued commitment" to the well-being of care home residents.
Watch more of our videos on Shots! 
and live on Freeview channel 276
Visit Shots! now
At a special meeting last Wednesday, South Lanarkshire's Integration Joint Board (IJB) agreed to proceed with consultation on its overall value and sustainability programme – to address a multi-million pound recurrent funding shortfall for health and social care.
An independent advisory panel will be established to oversee the overall consultation programme.
As part of that effort, a targeted consultation exercise will be undertaken in respect of McClymont House in Lanark and Dewar House in Hamilton – also under the oversight of the independent advisory panel.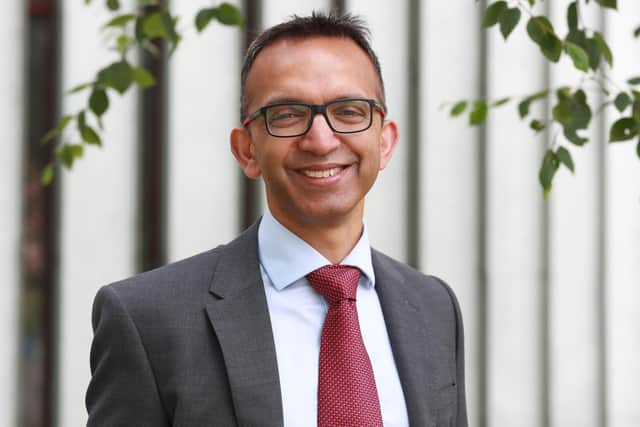 Soumen Sengupta, chief officer of South Lanarkshire IJB, said: "First and foremost, I would like to say that I do understand why the future of these two care homes has generated significant public interest and, for those directly involved, anxiety and worry.
"We have a duty of care to the residents of our care homes and this is a responsibility that we will continue to discharge appropriately throughout the consultation process and beyond."
Lesley McDonald, chairwoman of the IJB, stated that the work of the advisory panel will be "focused, meaningful and impartial".
She added: "In order to ensure integrity of process and eventual decision-making, the consultation advisory panel will be chaired by a community representative.
"To reinforce its independence, the membership of the advisory panel will neither include individuals who are voting members on the IJB or elected members of South Lanarkshire Council, nor those who belong to or represent groups with an interest in the specific proposals who we will be consulting with."
IJB members have been assured that a detailed consultation process, separate from previous exercises, will consider viewpoints and suggested alternatives, including the future provision of care at these two residential care homes.
Soumen added: "We have been forthright about the unprecedented funding challenges we are faced with for many months now.
"While this is not a situation of our making, we have a responsibility to make best use of the public funding entrusted to us in the face of eye-watering cost pressures and a frankly brutal budget gap.
"My team and I remain committed to doing our utmost to protecting vital supports for the most vulnerable and those at most risk across our communities."
The consultation process regarding McClymont House and Dewar House will run through to February next year, with a report being presented to the IJB for a decision thereafter.
Officers will consult with residents in both care homes, their relatives/next of kin and the staff working there, as well as involving trade unions. Colleagues in third sector/community groups supporting people at home to avoid loneliness and isolation will also be involved in the consultation process.
Individual parties are now being contacted directly to arrange suitable venues, times and dates.