We will be providing live updates until 6pm this evening.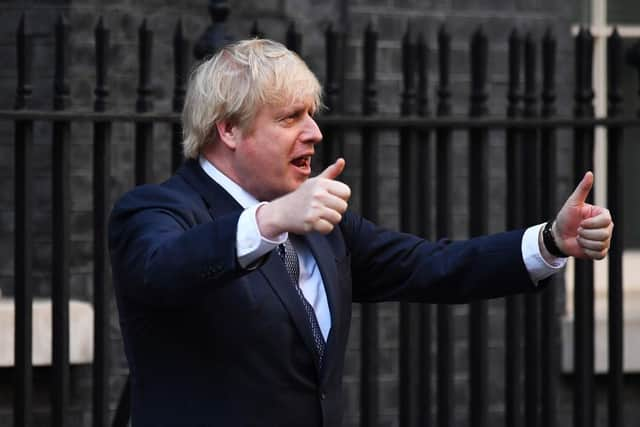 Coronavirus live blog, May 15
Show new updates
That concludes today's daily briefing and today's live blog.
Hancock is asked if Boris Johnson should issue correction after saying that care homes went into lockdown on March 13.
Guidance from government advised private care homes to stop visiting.
Government asked what is deemed to be an acceptable level of risk for teachers and pupils returning to work.
Dr Nikki Kanani says risk is relative and we need to think about the wider risks to children and family. Children returning in phased and controlled way. Vulnerable children in particular need to get back to school.
Dr Harries says there is a lot of anxiety, but in an average school the likelihood of someone having the disease is very small and shrinking.
Hancock says that getting schools open in a safe way is vital for education and this will take a team effort.
He reiterates that risk to children is much, much lower.
Hancock is asked why some care homes (those that look after under 65s) are unable to apply for testing.
He says we absolutely need to make sure that hey still have access to tests and that is being rolled out.
Harries says if there are concerns, local oversights and directors of public health should be contacted to make sure the required help is given.
Hancock said it is not the case that people with learning disabilities are being put "to the back of the queue".
Hancock is asked why the government is relaxed despite the rise of the R rate.
Hancock says that data is a couple weeks old, but also from survey data published by the ONS. As survey grows R range will shrink.
Incredibly important figure for decision makers.
Change in the range of R is very important to look at but overall R is likely to be below 1.
Hancock is asked if the measures put in place for care homes are "too little too late".
Hancock says government are doing everything they can to support care homes, but clearly there is a long way to go.
Kanani says vast majority of practices look after care homes in a way that you'd like your family to be looked after.
Another member of the public asks if nurses will be recognised with apay rise.
Hancok says nurses pay rose last month and last year nurses pay rose. He says crisis has shown how much the nation values staff.
Hancock says as the Health Secretary he says he will fight for fair reward.
Dr Jenny Harries has said that there isn't an immediate easy outcome to eradicate the disease completely, in response to a question from the member of the public.
To eradicate we need a vaccine. Immediate aim is to significantly reduce cases.
Dr Jenny Harries is taking us through the daily slides now.
They say that R is currently between 0.7 and 1.
She says that there are different R values depending on the environment. Quite likely that in the community the R value will be lower.
Data from Google shows that use of parks have increased in recent weeks.
80% of adults only left their home for permitted reasons, if at all.
133,784 tests in last 24 hours.
Increase in testing, but number of cases is declining.
Decline of hospital admissions is slow.
Rolling average of deaths is steadily decreasing.
Hancock says that from the start of the pandemic there has been a need to protect care homes.
He said we've worked to do this from the start of the crisis.
He says right from the start the government have tried 2to throw a protective ring" around care homes.
He says government have made sure that care homes are well equipped for the pandemic.
Extra infection controls have been put in place, testing measures have been ramped up and d this has saved lives and protected 64% of care homes from having any cornavirus cases.
All care home residents and staff in England are now being tested. Every resident and carer will be tested in care homes in England between now and June.
Local authorities now required to carry out daily reviews on situations in care homes so government can challenge and act when necessary.
Number of care homes reporting first case everyday has fallen from 219 to 59.
Still "so much more to do". Crisis has shown need for reform, acted for a catalyst for integration between health and social care. Broke down historic barriers.
Health and social care have a common mission to care, but bureaucracy has held them back.