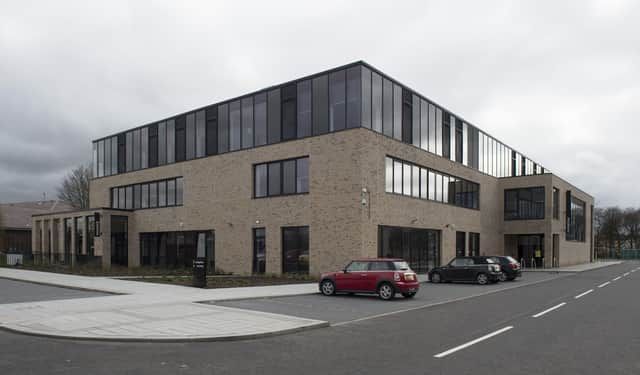 It has been confirmed that the community hub is among those selected for the delivery of a mass vaccine programme delivered in conjunction with the British Army.
Top brass and health chiefs were involved in scouting for suitably central locations where large numbers could be accommodated - and the roomy Muirfield with its town centre location ably fitted the bill. It will be one of 80 such centres dotted across Scotland with the Royal Scots Dragoon Guards tasked with the logistics involved.
This will involve elements like storage of the vaccine, site parking, traffic flow and co-ordinating the delivery of equipment to assist NHS staff.
Dr Mark Russell, Associate Medical Director, Health and Social Care North Lanarkshire confirmed: "NHS Lanarkshire is working with the Army to help with the logistics of setting up our larger vaccination centres.
"We are setting up a number of these vaccination centres across Lanarkshire with the Muirfield Centre being one of them. These centres will begin vaccinating people at the beginning of February.
"Over the next two to three weeks we are working with GP practices to vaccinate everyone over the age of 80 and people who are housebound."
Last week NHS Lanarkshire stated that more than 28,000 patients had been vaccinated and added those in their 70s will be given their appointment times from this week. And they have shed more light on the process which is billed as the most powerful weapon in getting past the pandemic.