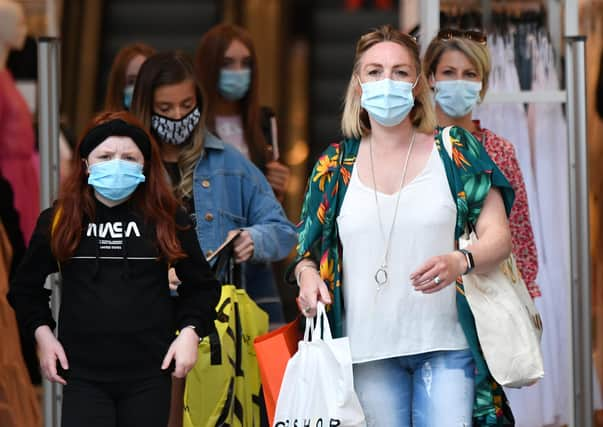 As part of the government's Clear Your Head campaign, Scotland's principal medical officer for mental health, Dr Alastair Cook, acknowledged the challenges faced by those who have endured the strictest conditions over the last four months, offering practical advice to help overcome feelings of fear and uncertainty.
Some of this advice includes building things up gradually and doing a little more every few days, maintaining a healthy lifestyle, focusing on things which can be controlled such as physical distancing and using face coverings, returning to enjoyable activities as soon as possible, and not letting any negative experiences set you back.
The website clearyourhead.scot offers advice to help people look after their mental health in these difficult times.
Dr Cook said: "Whilst some of those who have been shielding may be looking forward to a return work, activity and increased social contact, many will have experienced a loss of confidence arising from the natural fear and anxiety the pandemic has generated.
"Feelings of anxiety are normal and to be expected, but there are things you can do that will help.
"Build things back up slowly and focus on the things you are in control of. Try not to get anxious or frustrated by others that do things differently, as your frustration will impact on you more than it does them.
"Sometimes things won't go to plan and you may experience more anxiety in a situation than expected. This is normal and it's important not to blame yourself for a setback or let it stop you trying to return to activity.
"Take things a day at a time and remember that help is available if you need it. Be kind to yourself, and reach out if you need to talk to someone about how you're feeling."