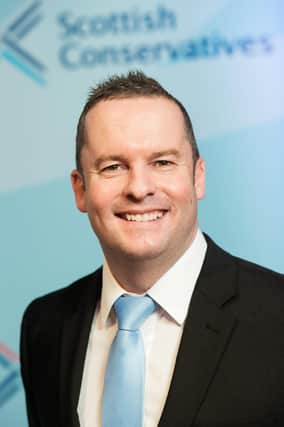 A leading councillor has described the tier system of coronavirus restrictions "devastating" and "a farce" – calling for Nicola Sturgeon and the Scottish Government to lift them.
Councillor Andrew Polson, co-leader of East Dunbartonshire Council, says that infection rates have fallen so far in East Dunbartonshire, which remains under level three restrictions, they are now lower than areas such as Falkirk and Aberdeen which are on level two. He adds that this is endangering businesses, employment and the well-being of constituents.
Councillor Polson, who is also the Tories candidate for Strathkelvin and Bearsden at at next year's Scottish Parliament elections, said: "East Dunbartonshire was forced into level 4 lockdown for three weeks, and from Friday of last week level 3, where there is no real material difference of restrictions.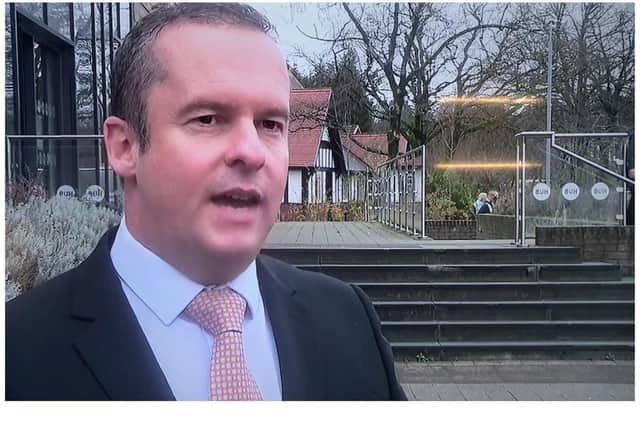 "Residents who have been consistently doing the right thing are trapped within their local authority boundary and yet cases and positivity rates, are now significantly lower than areas like Falkirk and Aberdeen who are in level two.
"It's outrageous that as of today we are not that far off Scottish Borders who somehow were put into level one. It's an absolute farce and it would appear that the Scottish Government are just stumbling from decision to decision".
Cllr Polson also feels there has been inadequate consultation compared to what was promised and claims political deals have been struck with some authorities.
He added: "I have it on good authority that in the Scottish Borders case, there was a mistake in placing them into level one and nothing can now be done the following week as it would be highly embarrassing. What sort of way is this to lead or make decisions?"
In Edinburgh, SNP council leaders have criticised the decision to keep the city in level three and are seeking urgent meetings with the Scottish Government.
Councllor Polson added: "Our numbers have been dropping consistently and we are well within the rates of level two yet our residents, local businesses and workers have been left to flounder and face dire consequences in the future.
"I have asked to meet the Government as a matter of urgency but it appears we are being left now under these severe restrictions until after Christmas and I'm hearing the more restrictive level four lockdown will be coming back into place in the new year. The early October 16-day reset that was promised, will soon be a hundred day lockdown and more, the ramifications of which just don't bear thinking about."
Responding to Councillor Polson's comments, Strathkelvin and Bearsden MSP Rona Mackay said: "Andrew Polson lost all credibility and authority to lecture anyone about the pandemic after he was shamefully and rightfully called out for spouting dangerous anti-vaccination rhetoric.
"For the co-leader of East Dunbartonshire Council to be so woefully misinformed and fundamentally incorrect about the tier system is staggering.
"If he cannot tell the difference between Tier 4 and Tier 3 – whereby our hospitality, gyms and local retail can now reopen, providing vital support before Christmas – then I'm afraid that's on him. He is now, bizarrely, asking the Scottish Government to treat East Dunbartonshire on the same level as Aberdeen, despite both being in Level 3.
"People's livelihoods and health are at risk in a global pandemic he routinely plays politics with to gain attention ahead of next year's Scottish Parliament elections. It's a shoddy, vain attempt to gain notoriety, prioritising profile ahead of the health of his constituents. "