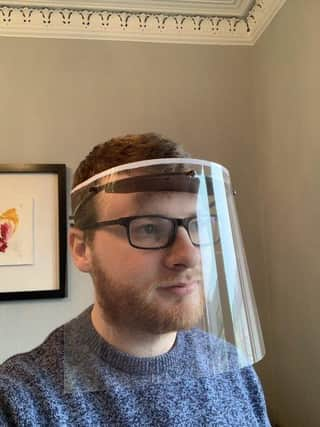 We were contacted by a teacher in North Lanarkshire, Linda Johnstone who has become involved in the rollout of the crowdfunded equipment through her work at Caldervale High School in Airdrie.
Now hundreds of the mask have been handed out in Monklands Hospital but Linda has ensured that some have been kept for key concerns elsewhere.
Linda explained: "I have distributed a large quantity of these free visors to shops, care homes, carers, chemists, Strathcarron Hospice, nurses and individuals
"However, I am also aware that a huge number of key workers in every area could benefit from the visors but know nothing about the scheme. Visors can be ordered from [email protected]"
Anyone who would like to contribute to the cost of the masks is being guided to a Go Fund Me page.
This can be accessed via www.bit.ly/EMERGENCYPPENHS and the web page featured above.