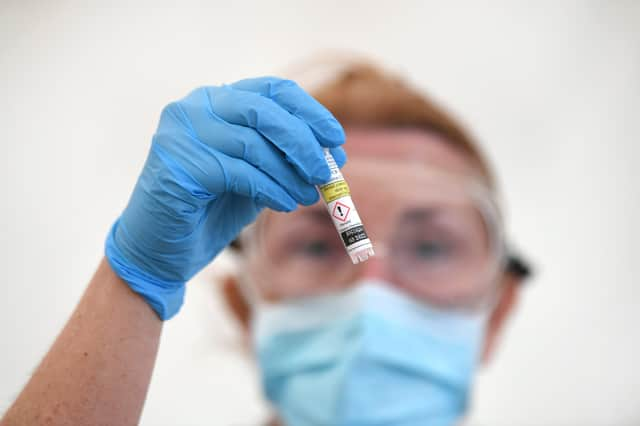 Anyone who has a new persistent cough, a high temperature or a loss of taste and smell should not leave their home
Instead they should seek out vital NHS information online to find out how they can access a test
Those who do not have computer access should call 0800 028 2816
If symptoms worsen, or last for more than seven days, only then should patients call 111.
Anyone who is experiencing anxiety, low mood or other mental health issues in relation to Covid-19 can also call a designated NHS Lanarkshire helpline
This is available via 01698 687 567. The Psychological Wellbeing section of the board's own website is also being recommended as a means of securing further support for patients.