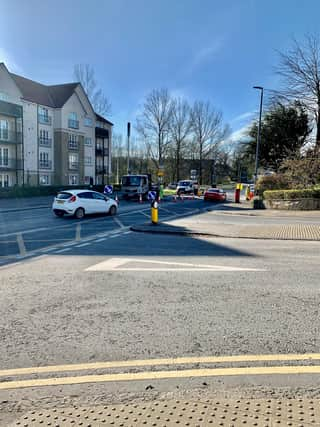 The online petition called on East Dunbartonshire Council to reverse the traffic lights decision at the Allander junction onto Milngavie Road and has blasted the council for a lack of consultation with the local community.
Restrictions at the site were originally meant to be in place from Monday, April 5.
But last week, the Herald pointed out to the council the work would coincide with temporary traffic lights set up for roadworks on Milngavie Road, at Reid Avenue.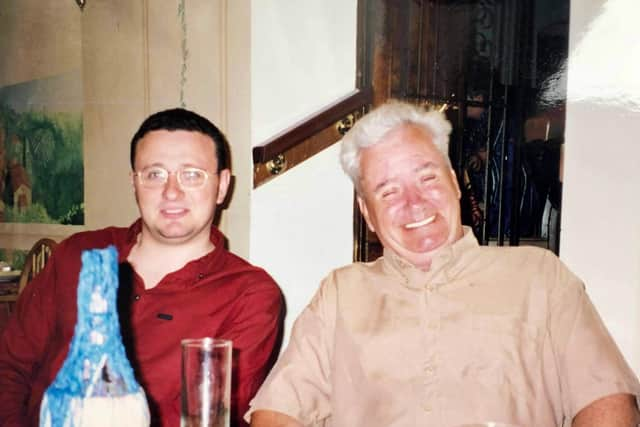 Those roadworks were completed on Tuesday.
Work at the Allander junction began the following day – and by 9.30am traffic was already tailing back beyond Reid Avenue.
Local people, led by Bearsden North Community Council, have been protesting for months that the new lights system will mean standing traffic on Milngavie Road, reduced air quality, difficulties turning right out of Mosshead Road and loss of on-street parking for residents who have had this facility for more than 90 years.
Since its approval, t he Herald has been inundated with letters, emails and phone calls from members of the public up in arms over the decision which was passed by 14-4 councillors at a Planning Board meeting last summer.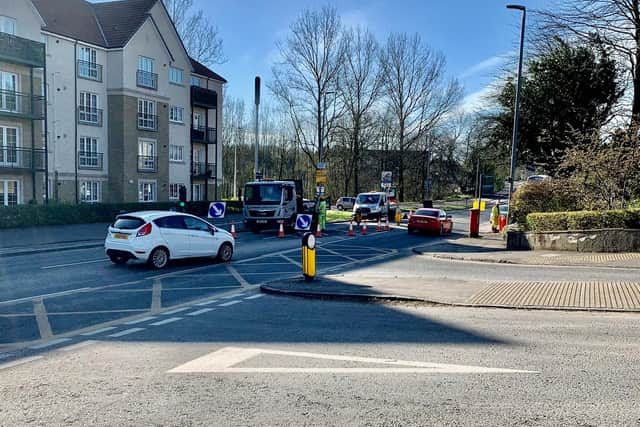 As work began on Wednesday, local resident Sandra White blasted local councillors who voted the plan through.
In a letter to them, including council leaders Andrew Polson and Vaughan Moody, she wrote: "Despite our requests for information, despite our requests for engagement and consultation, despite a petition with over 1,100 signatures asking you to halt proceedings you have decided to push ahead with your traffic lights.
"Hang your heads in shame each and every one of you who voted for this.
"You've brought misery to long-standing residents and put the safety of our families at risk."
The council has cited safety concerns for the traffic lights, with council boss Thomas Glen saying a rise in traffic at the junction is expected when the rebuilt Allander Centre reopens.