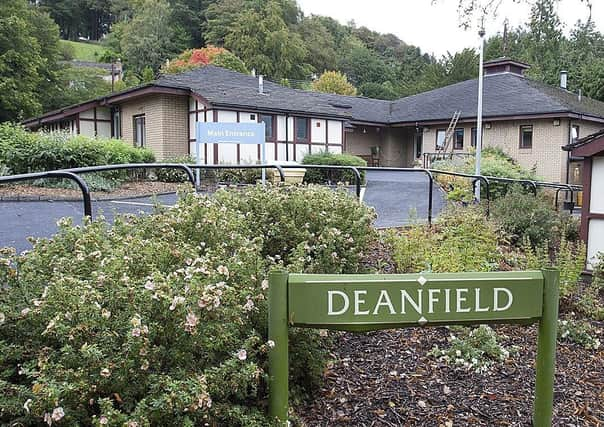 The cases have been disclosed at Deanfield Care Home.
It say: "Six residents and a member of staff at Deanfield Care Home in Hawick have tested positive for Covid-19.
"SB Cares, working closely with NHS Borders, is supporting the residents, their families and staff at this time.
"As a precaution, visiting Deanfield has been suspended for the time being. This will be reviewed regularly. The situation is being closely monitored and further updates will be provided as required."
Deanfield, a 35-bed capacity home at Roadhead, currently has 20 residents staying there.
SB Cares was linked recently to a Covid-19 outbreak in Jedburgh in which 21 people tested positive.
It has been confirmed that the outbreak was associated with family groups and home care services provided across the region by staff employed by the care provider.
An emergency health facility was established in a section of Deanfield at the end of April to help medics with the coronavirus crisis.
More than a dozen nursing beds were provided to help ease pressure on staff at Borders General Hospital in Melrose caused by the spread of the pandemic from March onwards.
Those 14 extra beds on the top floor of the Scottish Borders Council-run facility helped tackle bed-blocking issues at the general hospital and community hospitals across the region as they dealt with the influx of Covid-19 sufferers.
However, in June, with the number of cases falling significantly, it was decided the additional nursing beds were no longer required and that facility was closed.
Deanfield, which opened in 1987, is earmarked for closure if plans for a 60-bed replacement in the town's Guthrie Drive are agreed.