Fireworks are fun but can also be devastating
With current restrictions on public gatherings due to Covid-19, Bonfire Night will be a different experience for many this year.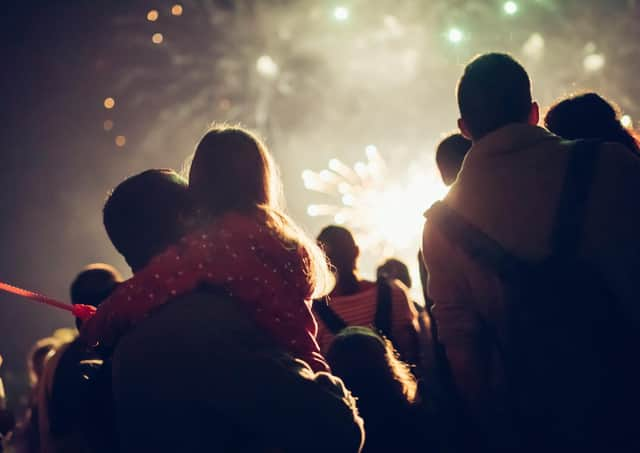 Organised displays have been cancelled and families are being urged to exercise caution if planning their own events.
Due to local organised events being cancelled, many people may celebrate with a private display in their garden instead and a spike in fireworks sales is expected.
To keep everyone safe and sound, the Scottish Government and the Scottish Fire and Rescue Service have teamed up to launch their Impact of Fireworks campaign.
It aims to raise awareness of the potential hazards of fireworks, the importance of using the right fireworks and using them safely, and the damaging impact fireworks can have on those around us, such as those with noise sensitivity – including autistic people and animals.
While fireworks are spectacular and fun, they can raise background noise levels by up to 120 decibels.
The loud bangs, lights and strong smells of fireworks can be challenging for autistic people and pet owners know only too well the distress it can cause to animals.
More often than not, it's children rather than adults who are injured by fireworks.
During the bonfire season last year, 85 per cent of all firework injuries treated at emergency departments happened at informal private displays.
Over half of those requiring treatment were children.
Deputy Assistant Chief Officer (DACO) Alasdair Perry is the Scottish Fire and Rescue Service's head of prevention and protection.
He said: "First and foremost we would urge all of our communities to follow the advice and guidelines around social distancing to help stop the spread of Covid-19.
"We know this means that people may consider hosting their own events this year but we would urge caution around doing so because every year people are injured by fireworks and admitted to hospital – and children are particularly at risk.
"We are encouraging anyone who does wish to host a private event to reduce the risk by ensuring to familiarise themselves with our firework code and fire safety guidance.
"Do not take risks because the consequences can be devastating."
Ensure you know what fireworks are suitable for private use, dependent on the size of your garden, by visiting Fire Scotland