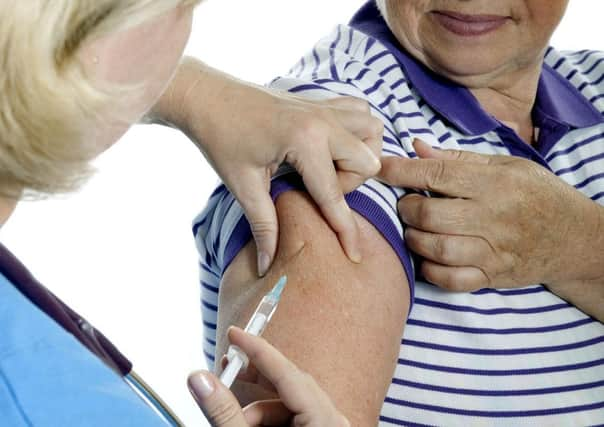 The move comes after sustained complaints that those most vulnerable to flu would be waiting much further into the year before receiving their vaccination.
The Herald reported last week that pensioners over the age of 80 were effectively being put to the back of the queue, while many younger people have already received the jab.
SNP MSP Rona Mackay, who was part of a large-scale meeting with the health board that preceeded the public apology, has welcomed the announcement but hit out at the "stress and anxiety" caused to her constituents.
The Strathkelvin and Bearsden MSP spoke out last week about the rollout of the flu vaccination programme this year, citing the numerous complaints to her office she was acting on behalf of.
Ms Mackay said: "Whilst I do welcome this apology from NHS Greater Glasgow and Clyde, we now need to see real urgency to ensure all my constituents receive their flu jab as quickly as possible.
"My office has been inundated with complaints from my constituents regarding the rollout, causing them real stress and anxiety. Whilst I fully appreciate the added complexities of this years programme in light of Covid-19, we must not allow some of my most vulnerable constituents waiting the longest to receive their flu jab.
"I hope this outcome can offer some clarity to my constituents. A public apology is a good start but we must ensure that the mistakes of this years rollout are not repeated, especially with the added concerns that coronavirus is having throughout Strathkelvin and Bearsden."
Jane Grant, Chief Executive of NHSGGC, said: "On behalf of the Health Board, I would like to apologise to all those people who have experienced issues with their flu vaccination appointments. We are very sorry for any distress and anxiety this has caused, especially among the more vulnerable members of our local communities.
"There have been a number of challenges with the delivery of the flu vaccination programme and we have taken action to ensure this situation never happens again.
"We would like to offer reassurance to those in the 65+ year old age group who are yet to receive their flu vaccination that all remaining letters will be sent this week .
"You will have your appointment scheduled to take place before the end of November, before the flu season starts between late December and January."