Health bosses say they are running major checks on [
Health bosses have confirmed that they have hired monitors to scrutinse parking habits at Motherwell Health Centre after claiming that rogue drivers who have no genuine contact with the facility are leaving their cars there.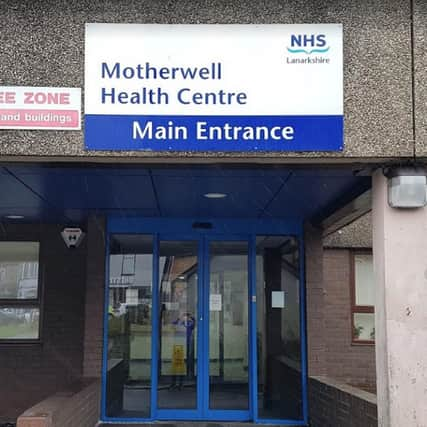 NHS Lanarkshire has asked a company called Active Traffic Management Solutions to run tests on the site from Monday (April 17) during the spring "initally"
This is amidst claims that unauthorised users have created "a high level of parking issues at the busy surgery.
And that is despite not working there or even entering the building to attend an appointment.
Another site within board boundaries has also been earmarked for identical checks, namely Hairmyres Hospital.
Each morning the company will deploy staff at site access points to check that everyone arriving at the sites by car has a valid reason to do so.
Jacqui McGeough, deputy director of planning, property and performance, said: "Over a considerable number of years, car parking difficulties at certain NHS Lanarkshire sites has continued to increase.
"This has resulted in rising levels of complaints and a high instance of inappropriate parking that poses a serious risk to health and safety.
"Parking at these sites is for patients, carers, volunteers, visitors and staff but unfortunately high numbers of unauthorised people are parking on our sites.
"This causes significant disruption and reduces availability of spaces for those who have a legitimate reason to access site car parks.
"In order to tackle this problem, anyone seeking to park without a valid reason will not be permitted to gain access.
Patients and visitors will not be required to divulge any confidential information. Staff will be required to produce their staff ID badge to gain access.
"We are looking for the support of those attending these two sites.
"And we believe these measures will be effective in improving access and safety with minimum inconvenience for patients, visitors and staff.
"Importantly, ambulance access to sites will not be disrupted."