The first patient to fit the bill was Anne Stillman who had her surgery in December.
Anne, who lives in Lanark, has suffered from rheumatoid arthritis since she was a teenager and has undergone a number of procedures over the years as her condition worsened.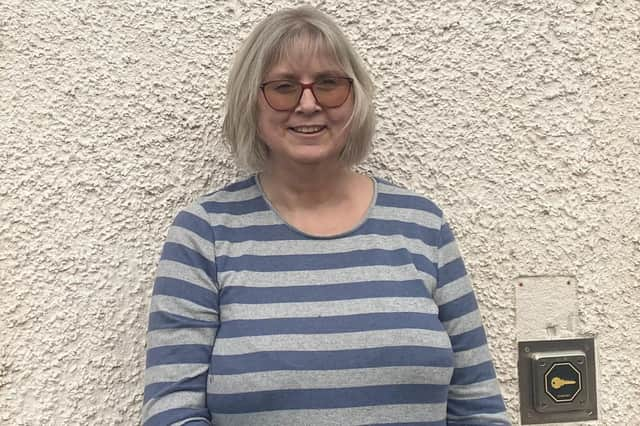 She needed shoulder replacement surgery as the ball-and-socket structure had worn so severely that an artificial shoulder was required to allow her to move her arm and relieve ongoing pain.
Patients normally remain in hospital overnight and are reviewed in the morning before discharge but Anne's consultant, Stephen Hannah, Consultant Trauma and Orthopaedic Surgeon, is leading the way on trying to get patients who fit a particular criteria home after the surgery as quickly as possible.
Anne was discharged by dinner time with appropriate medication and came back to Wishaw the following morning to be reviewed.
Mr Hannah said: "This has massive potential benefits for the health service and patients. Nobody wants to stay in hospital any longer than necessary and being able to do shoulder replacement surgery and let the patient go home the same day is remarkable. We are extremely proud of the team for being able to offer this to suitable patients.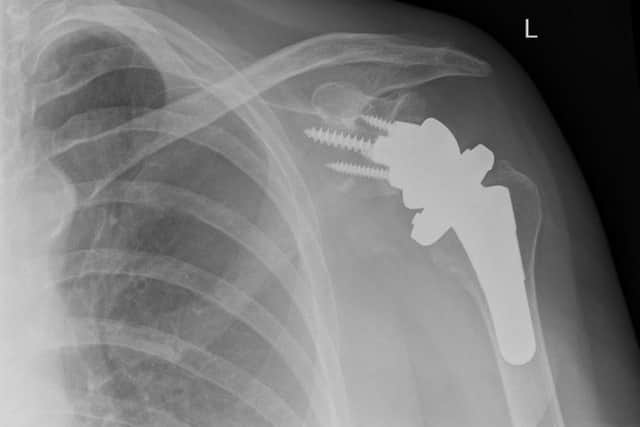 "Anne was the first but we have already had another patient who underwent surgery and was home the same day. It will not suit everyone but we are hoping that this will become the norm and not the exception for patients undergoing this procedure."
Anne is full of praise for Mr Hannah and the team.
She said: "I went to Wishaw in the morning, had my surgery and was home before 7pm. Mr Hannah explained everything to me and following the surgery I was given pain relief and discharged. It was great to be able to go home that night and not stay in hospital.
"Before surgery it was really difficult as I had limited movement of my left arm. Now, while I do not yet have full movement, it is coming back to me and every day I can see a difference."