McClymont House families staging meeting in Lanark tonight
Families of the 18 residents currently living in Lanark's McClymont House were upset and disappointed by the IJB's decision last week.
Watch more of our videos on Shots! 
and live on Freeview channel 276
Visit Shots! now
However, while the house is now closed to new admissions and a consultation is being launched to decide its fate, they have vowed to fight on.
And that fight will start tonight (Wednesday) when they stage a meeting in St Nicholas Church Hall at 7.30pm.
A member of the IJB board is expected to attend, along with Elise Frame, the only councillor out of four on the IJB board who refused to vote through the consultation.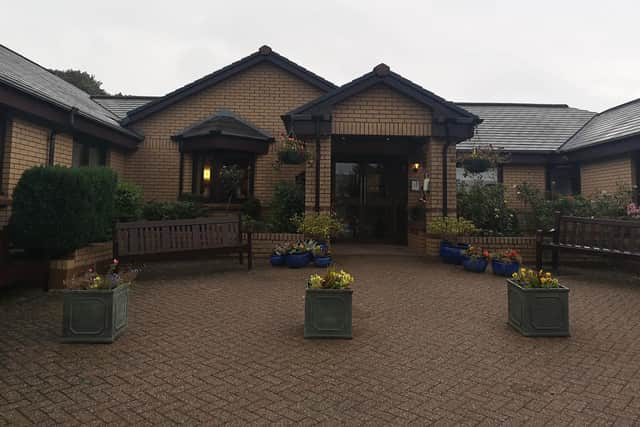 Speaking on behalf of the Save McClymont House Family Panel is Jan Wilson, whose 88-year-old mum Joan McCarrol is resident in McClymont.
Jan said: "The community of Lanark has already come together in an extraordinary display of support for McClymont House.
"To date, almost 4000 people have expressed their vehement opposition to its closure by signing a petition.
"We hope that a large number of local residents will come to the meeting tonight (Wednesday), which will also be attended by some of the incredible staff members who work at McClymont.
"We want people to understand that this is not just about the here and now, the current staff and 18 residents living there. This is about the future of care facilities in the Clydesdale area.
"We came across statistics this week that show one care home is closing every week in Scotland.
"Here in Clydesdale alone, Orchard House in Crossford has volunteered to close and Auchlochan has gone into administration and is facing an uncertain future."
Also speaking at the meeting will be a family member whose mum is all too aware of what is currently happening.
For while many of the residents have Alzheimer's or dementia, her mum is in McClymont recovering from a stroke but has no memory issues and is painfully aware that she may have to move.
Jan said: "We want people to understand the human cost in all of this – not all of the residents are unaware of what is happening.
"One of our members is speaking tonight on behalf of her mum. She had a stroke and that's how she came to live in McClymont but she's well aware of what's going on.
"She had a mini stroke last week and had to get a CT scan; her daughter believes it's because the stress is getting to her. We need folk to understand what this is doing to people and the stress it's causing."
Following the meeting, panel members hope those in attendance will join them in lobbying politicians and councillors to keep McClymont and Dewar House open.
"The council's recent trend of closures – from St Mary and Lockhart Hospitals to Canderavon Care Home in Stonehouse – is deeply concerning," added Jan.
"The closure of McClymont House and Dewar House would reduce care options to East Kilbride and Rutherglen, which poses its own challenges for family and staff in terms of getting there – not to mention the toll it would take on residents.
"We call upon South Lanarkshire Council, the Integration Joint Board and the Scottish Government to prioritise human lives over budget considerations."