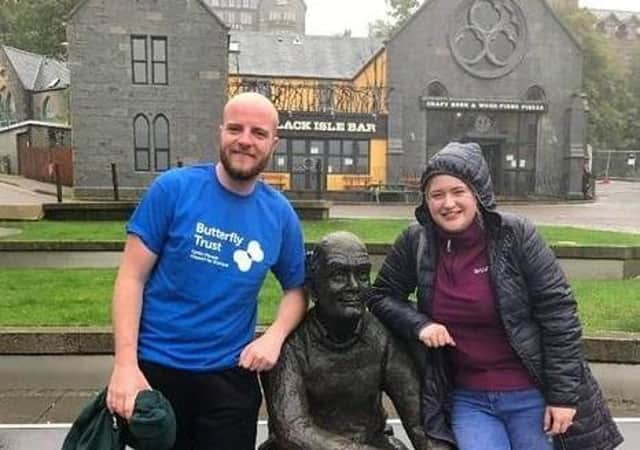 Andrew Kidd (28) has raised the money for the Butterfly Trust, the national charity which provides help, support and advice for those affected by the devastating genetic lung disease in Scotland.
Setting off at 4am in the howling rain, Andrew cycled the path of the West Highland Way. After only one month of training, the youth worker completed the gruelling 155km trek in under 19 hours, five hours ahead of his target.
Despite some falls, punctures and crashes along the way, Andrew has managed to raise over £2000 for the charity. Spurred on by his partner Claire, who works with children with complex needs, Andrew took inspiration from the courage of Ayden Cochrane, a young person who suffered from cystic fibrosis before sadly passing in 2019.
Andrew said: "I don't mind telling you that riding alone in those conditions was tough! However, it's nothing compared to the daily struggle those living with cystic fibrosis go through."
You can donate at https://www.justgiving.com/fundraising/andrew-kidd27?utm_source=facebook