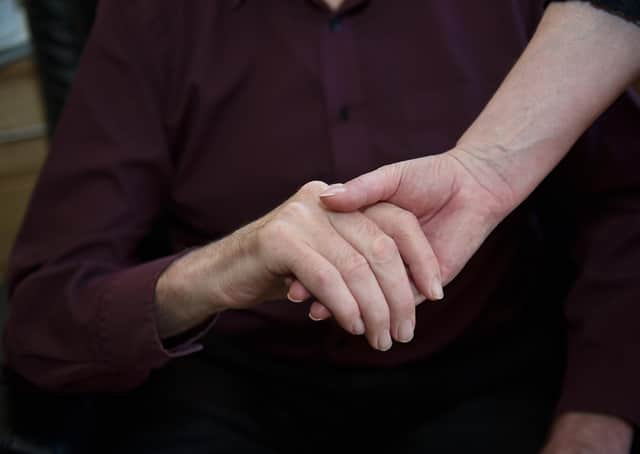 Throughout the Covid-19 pandemic, healthcare services continued to operate in care homes for pressing clinical reasons, but non-essential visits were paused.
New guidance outlines how from September 7 care homes can resume face-to-face care from a wide range of health and social care professionals, including podiatrists, physiotherapists, optometrists, dentists, social workers and mental health and disability specialists.
The guidance also makes recommendations for the safe resumption of activity in indoor communal areas – for example lounges and dining areas – as long as strict health and safety measures are in place.
The guidance recommends that enhanced visiting is only resumed in care homes where there are no active cases, have been free of Covid-19 for 28 days, and are actively participating in the care home worker testing programme.
Care homes should update their visiting risk assessments to fully consider the safe resumption of visits by health and social care professionals, which will then be approved by the local Director of Public Health.
In addition, the guidance recommends these visits only for care homes which have sufficient PPE and hand hygiene facilities, infection prevention and control protocols, a visitor protocol and visitor log, and resident consent.
Care homes have been supporting residents to receive three outdoor visitors from no more than two households, provided their home meets strict criteria, since August 10.
Since August 24, providers have been allowed one designated indoor visitor for residents within their homes, once their plans have been signed off by the relevant health board's Director of Public Health.
Health Secretary Jeane Freeman said: "This has been, and continues to be, a very challenging time for care home residents, their families and staff – but we are always aware that care homes are first and foremost people's homes.
"The safe and phased resumption of visits will not only allow the residents of care homes to have access to a wide range of additional health services, but also experience more personal contact, face to face meetings and interactions which will enrich their daily lives.
"The importance of involving a wide range of professional and people in the life of the care home and the impact this has on the wellbeing of residents is well known – and many clinical health and care professionals who visit care homes have already provided support and care to residents in different ways during the Covid-19 pandemic.
"We are committed to reintroducing measures that allow residents to connect with not only with the full range of health and social care professionals, but also those who enhance and enrich the quality of life for those who live there."